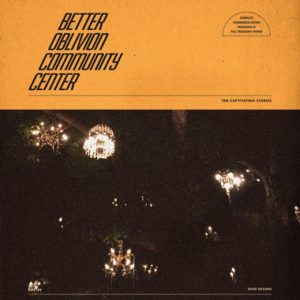 Better Oblivion Community Center does not need an introduction, because by now pretty much everyone has heard of this new collaboration between Phoebe Bridgers & Conor Oberst. Their wonderful album is out on Dead Oceans and there's a big tour on the horizon. This one actually hits Finland too and they will play at Kulttuuritalo, Helsinki on the 29th of April. Tickets are on sale now, so go and get yours, if you want to hear two magnificent songwriters sing together in beautiful harmony.
Better Oblivion Community Center Website
Oh and there's actually three first class songwriters on the bill, because Christian Lee Hutson (who also plays in BOCC) is the support artist. Therefore I have to use this opportunity to repost his song called I Just Can't Fucking Do It Anymore, because I love the song and have been desperately waiting for a new Christian Lee Hutson album since I heard it a few years ago.
https://youtube.com/watch?v=fMuMtSe6qcw
Then a couple of new favorites to round up tonight's little blog post. First up is Dylan Rodrigue from Los Angeles and his debut album Cat's Game that came out on the 25th of January on Bad Paintings (UK/Europe) and Palomino (US). It's pretty stripped-down and lo-fi, but still insanely powerful. Occasionally every stroke of the guitar just cuts straight through me. It's imperfect in a good way and feels real and alive. It ranges from folk songs to raw indie rockers. I'm especially fond of Some Kind of Heaven and this song called Self-Love.
Staying in Los Angeles for the last entry. Kyle Crane has played with Neko Case, Daniel Lanois and lots of others but he also makes his own music as Crane Like The Bird. His new self-titled album saw the light of the day on the 18th of January. He has an all-star cast helping him and the album features folks like Ben Bridwell, M.Ward and James Mercer. The beautiful and moving song that can wrap up this little blog post is obviously the one that features Conor Oberst on vocals and tells a story of a snowboarding trip that Kyle made with his late father.