Topi Saha & Hiljainen mies would be a fairly good name for a folk duo, but these are two individual folk acts.
TOPI SAHA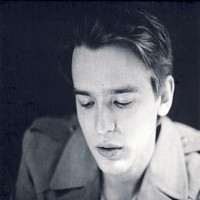 I've been waiting for this album since I heard Topi Saha's song Hämeentie 61 on myspace a couple of years ago. Now Topi Saha's debut album Verta ja lihaa has been released by Ei-No Records. I have not heard it yet and I'm still waiting for my copy to arrive to the local record store. However, there are some great songs on myspace and I expect this to be a great album.
Topi Saha at myspace
Ei-No Records Website
HILJAINEN MIES
Do we already know Hiljainen mies. I think we do, but I can't be sure. I think he is from Hi-Lo & In Between. The vocals sure sound similar, but I could be wrong. I do know that his debut album Puiden ylle kaatuu aurinko ja muut is out on 11th of october. It will be released by Lumpeela Julkaisut. Based on the songs on his myspace, it will be a wonderful album.