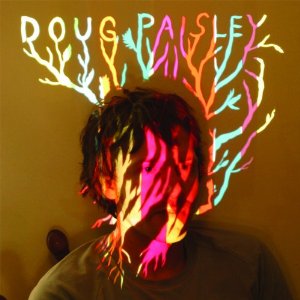 Oh my. This is something really wonderful. I've been focusing on Flavour Of The Month on 3rd of september, but it's also about time to start promoting this upcoming concert at Dynamo, Turku that takes place a week later (I don't have anything to do with this concert, I'm just excited about this). Doug Paisley is one amazing folk/country singer-songwriter from Canada. If you loved Damien Jurado's Finland tour, you will love Doug as well. This guy is fantastic and will play his only show in Finland on 10th of september at Dynamo.
Doug Paisley live at Soundscapes
[youtube=http://www.youtube.com/watch?v=hPE738TYzBE]
Dynamon 2011-Klubien sarja tuo Dynamon lavalle jälleen poikkeuksellisen hienoa elävää musiikkia:
Doug Paisley on kanadalainen laulaja ja lauluntekijä, jonka musiikki versoo vahvasti sekä kantrin että amerikkaisen folkin maaperästä. Samalla Paisleyn musiikki on kuitenkin aivan omanlaistaan – kyse ei ole retroilusta tai perinteeseen verhoutumisesta. Paisleyn laulut ovat kauniita ja eleettömiä, tarkkaavaisia ja paljaita, sekä äärimmäisen tarttuvia.
Paisleyn uusin albumi Constant Companion (2010) on saanut paljon huomiota jopa valtamediassa, Mojosta The New Yorkeriin, ja mm. Rolling Stone -lehti kutsui sitä yhdeksi vuoden 2010 parhaista singer-songwriter-albumeista. Levyllä Dougia avustavat mm. The Bandin kosketinsoittaja Garth Hudson ja kanadalainen indietähti Leslie Feist. Levyä seuranneen kiertueen Paisley teki Bonnie "Prince" Billyn seurassa.
Dynamossa Doug Paisley esiintyy yksin kitaransa kanssa.
"…effortless and insightful, full of songs that draw you in with their peaceful, easy surface and then dump a big load of hurt on you." – Pitchfork, Stephen M. Deusner
"Americana album of the month" – Uncut
"Minä pidän tästä musiikista, tämä tuo minulle rauhan." – Elmeri Lehtinen, 3v.
Illan aloittaa turkulainen pitkän linjan musiikintekijä Niko Karlson, joka muistetaan mm. myrskyisän Navigations -bändin riveistä, mutta myös mestarillisena äänittäjänä ja studioteknikkona mm. Reverend Bizarren levyiltä.