One more list to go and then it's finally done and I can focus on 2012.
TOP 5 Reissues & Compilations (ok, I know it's actually a top eight)
5. The Poets: Wooden Spoon – The Singles Anthology 1964-1967
This was my first proper introduction to Scottish 60's band The Poets. I think previously I had only heard That's The Way It's Got To Be on the Nuggets II box sets. That's a really great song and so are the other 11 cuts on this singles anthology.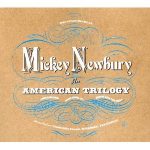 4. Mickey Newbury: An American Trilogy (4CD)
I've had the Frisco Mabel Joy vinyl for years and even included it on some all time favourite albums list on the old website. This American Trilogy was a must have box set, because it also contained two other albums I've never heard before and a rarities disc. Four CDs in a row might be too big one time dose of Mickey Newbury, but one at a time these work perfectly. Mickey Newbury was a magnificent songwriter.



3. Miettinen – Pieni rockhistoriikki 1979-2000
I thought about putting this as #1, but maybe that wouldn't have been an honest thing to do. On a purely emotional level this is the number one, because I love Miettinen and he is one of the main reasons I came so addicted to music (+ started One Chord to Another). However, I've always been more pop-orientated than rock-orientated and therefore I'm not that into everything on this box set. Roughly put, I really love 1/3 of this, I really like 1/3 of this and 1/3 of this is not really my cup of tea.



2. The Left Banke: Walk Away Renee / Pretty Ballerina & The Left Banke Too
Sundazed get one of those onechord.net's imaginary culture awards for releasing these two The Left Banke albums. Beforehand it was pretty impossible to find these baroque pop treasures, but now I finally own these beauties. Especially the debut Walk Away Renee / Pretty Ballerina is a perfect album. The Left Banke are one of the best bands there is.



1. Fading Yellow Volume 11, Volume 12 and Volume 13
I've been aware of this compilation series for a few years, but because I knew most of the compilations are/were out of print, I didn't start buying them at the time. I kind of knew that if I buy one, I want them all. This is exactly what happened when I finally did buy volumes 10, 11, 12 from Stockholm in september 2011. I instantly fell in love and have since bought also volumes 1, 2, 8, 9 and 13. Unfortunately volumes 3-7 seem to be pretty impossible to find unless one wants to pay $100 for a used CD and I don't. Hopefully JJ will eventually reissue volumes 3-7, because I'm dying to get them. Fading Yellow gave us three near-perfect CD compilations and one vinyl (which I don't have) during the year 2011. Volumes 11-13 are all utterly wonderful and therefore I let them share the #1 spot on this list. If I had to choose just one, I think I would go with Volume 12 – A Lighthearted Life: Another Collection Of Euro, UK & Australian '60s/Early '70s Pop Sike And Other Delights. It's just contains a huge amount of songs that I now love, but would never have found without Fading Yellow compilations. Like Like It Never Was by Paul Vigrass.
[youtube=http://www.youtube.com/watch?v=p2jy18heTtI]