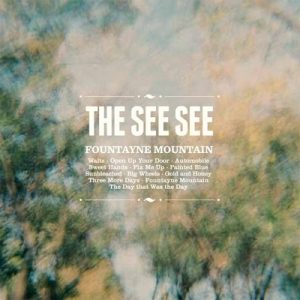 THE SEE SEE
London-based The See See has delivered excellent psychedelic pop music right from the start. Their second album Fountayne Mountain came out in late may on Dell'Orso and I'm enjoying it a lot. All kinds of great things like 60s psych-flavoured pop and west coast comes to mind. Full of great songs like Fix Me Up which isn't million miles away from Teenage Fanclub.
The See See Website
The See See at Facebook
PALE SUNDAY
A blog favourite Pale Sunday returns with a new EP entitled The Fake Stories About You and Me. They are a great brazilian indie pop group and I really loved their early releases Weekend With Jane EP (2003) and Summertime? album (2005). Based on the opening track of the new EP Happy (When You Lived Here), the band is still more than capable of creating magnificent indie pop tunes. The Fake Stories About You and Me was released by the wonderful Matinee Recordings and is already available directly from the label (matineerecordings.com).