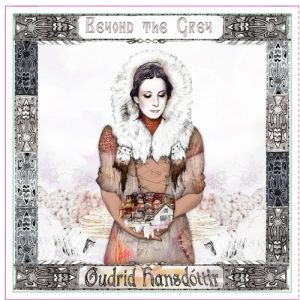 Singer-songwriter Gudrid Hansdottir will be touring in Finland next week. Her Finnish label Lumpeela julkaisut also released her latest album Beyond the Grey in Finland last month. So this is also a release tour for that beautiful vinyl album.
Gudrid Hansdottir Finland Tour:
Wed 13.03. Arkadia International Bookshop, Helsinki (kello 18)
Wed 13.03. Oire-klubi, Siltanen, Helsinki
Thu 14.03. Paksu, Helsinki
Fri 15.03. Flavour of the Month, Pikku-Torre, Turku
Sat 16.03. Telakka, Tampere
As you noticed, she will also be playing at Flavour of the Month on friday with Hiljainen mies. So I'm not going to make a separate blog post for Flavour of the Month this time. I will see you there and we can then enjoy amazing songs like this. This is Gudrid Hansdottir and A Faroese Fisherman Speaks of Drowning.
[youtube=http://www.youtube.com/watch?v=GMlLkW7ciao]
And this is I Mjorka
[youtube=http://www.youtube.com/watch?v=zUKP7NVD0_k]