JEREMY SQUIRES
I've written about Jeremy Squires before and don't have much new to say. I've just been listening to him at work lately and it has reminded me how much I love this guy. I can listen to his Central Nervous Station EP a couple of hours in a row. Sometimes it makes working a bit difficult, because when a song like A Warm Glow or Central Nervous Station flows through the headphones, everything stands stills for a second. The songs are gorgeous, but what really strikes me each time is that voice. I love his vocal delivery so much that Jeremy is quickly becoming one of my favourite vocalists. Here are A Warm Glow and Central Nervous Station one more time.

Jeremy Squires at Bandcamp
Jeremy Squires Website
PAPER BEAT SCISSORS
Another artist that has been playing quite a lot on my iPod lately is Canadian Paper Beat Scissors' and their/his fairly new EP Live at St. Matthew's Church. I like the whole thing, but I've been especially addicted to this song called Tendrils from the EP in question. This was a record store day release by the great Canadian label Forward Music Group. This is Tendrils.
MICHAEL FEUERSTACK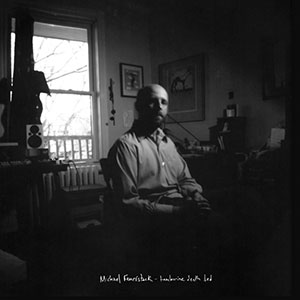 Staying with Forward Music Group, I'll close this post with a month old Michael Feuerstack video The Same Sky. I haven't heard his new full-length album Tambourine Death Bed that came out may 7th on Forward Music Group. However, I think I definitely should, because this is a really beautiful song and I've watched this video several times during the past weeks.
[youtube=http://www.youtube.com/watch?v=sK78LzwxDH8]