Some great British americana / alt.country that I've been listening to all summer long.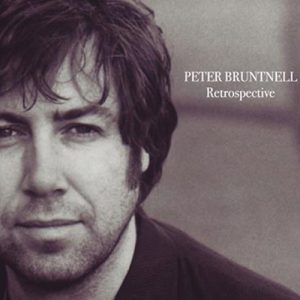 Peter Bruntnell: Retrospective (Loose Music, 2013)
Peter Bruntnell might well be the finest British americana singer-songwriter. I was a big fan some years ago and especially the records Normal For Bridgewater, Ends Of Earth and Ghost in A Spitfire have gotten a lot airtime in this household. I've kind of lost touch during the last few years. Probably mostly because the last few albums haven't been that easily available around these parts. Loose Music reminded me about the greatness of this tunesmith by releasing a career spanning Peter Bruntnell Retrospective on 17th of june and it is a great compilation. Ok, a couple of my own favourites are missing, but that's usually the case with every retrospective and there's nothing wrong with the ones that made the cut. This guy just have too many good songs to choose from. This is one of them, Handful of Stars.
[youtube=http://www.youtube.com/watch?v=aeEuYylBpnI]
The Wynntown Marshals: The Long Haul (Wynntown Recordings, 2013)
Scottish alt.country group The Wynntown Marshals came to my attention with their excellent album Westerner few years back. Follow-up The Long Haul hit my heart early this summer and it's another damn good release. They recently signed a deal with Blue Rose Records and therefore you should be able to get this beauty in Finland as well sometime in the fall. Meanwhile you can listen to / buy it on their bandcamp. This is Whatever It Takes.