As previously mentioned, This Is American Music is one of my favourite labels. They are releasing so much good music that it's almost hard to keep up with all these gorgeous releases. Here are a couple of words about two of those excellent releases.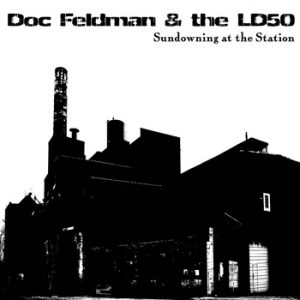 Doc Feldman & The LD50: Sundowning at the Station
Doc Feldman is a songwriter from Lexington, Kentucky and he is exploring the darker side of folk, blues and country. This might not be style-wise the closest thing to my heart, but Doc has made such a strong album together with the LD50 that all my prejudices can go down the drain. Convincing stuff. Sundowning at the Station came out on This Is American Music on july 17th. This one below is probably my favourite song from it, Cold Tile Floor.
Kent Goolsby: Trophies Of Youth
Former The Only Sons frontman Kent Goolsby released his solo debut Trophies Of Youth on 6th of august. I admit that I was never the biggest The Only Sons fan. I have the last two albums as digital download and while I like them, I was never that excited about them. Even though I only have a brief relationship with Kent's solo debut at this point (only spinned it a couple of times at soundcloud/bandcamp), it looks like things are about to change. Either Kent has gotten better as a songwriter or I have a better taste in music than I had few years back when I listened to The Only Sons last time. Probably a bit of both. There's a lot to love. 70s americana/country, great songwriting, captivating melodies. The name of his label pretty much says it all. This Is American music. The good kind of American music. This is the first single Natural Disaster.