Time to write these year end lists. The Christmas time is always extremely busy in this food factory / warehouse job I'm in these days and therefore I haven't had any time or energy for the blog lately. I think the next week will be the same, but after that it gets easier. That's a good thing, because there's a huge amount of excellent Finnish releases coming up in January that I need to write about. But first I need to get these lists out of the way. I'll kick of with this short EP list today. Album lists will probably go until next weekend, if the work week will be as busy as I expect it to be.
EPs of the Year 2013:
5. Paper Beat Scissors – Live at St.Matthew's Church (Forward Music, 2013)
I'm not really into live recordings and I hardly ever buy them. Therefore it was a bit of surprise that I ended up spending a huge amount of time with a digital live EP. Paper Beat Scissors aka Tim Crabtree is a just so good and with a help of talented musicians he creates a magical intimate atmosphere. Especially this song Tendrils is perfect in every way. One of my favourite moments of the year.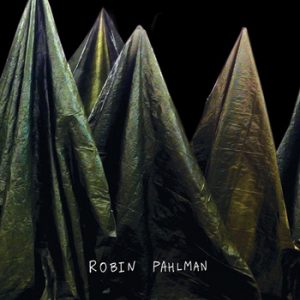 4. Robin Pahlman – Robin Pahlman (Monkey Records, 2013)
Robin Pahlman's long-waited debut EP came out late in the year on Monkey Records. This is my favourite Finnish EP of the year, but it has to settle for a place outside the top 3, because I decided to make just one list for the EPs. I have posted the excellent lead track Miss Lonelyhearts so many times and therefore I'll go with this song called Ghosts this time around.
3. The Weather Station – Duets #1-3 (You've Changed Records)
A recent purchase, but an instant favourite. Might have challenged the top 2, if I had spent as much time with it. I don't know why I waited so long, because I love The Weather Station aka Tamara Lindeman and I love two of her duet partners Daniel Romano and Marine Dreams. Not that familiar with the the third duet partner Baby Eagle, but I should check him out as well, because those two songs are also absolutely wonderful. Both Daniel Romano and Marine Dreams will be under the spotlight on the upcoming best albums of the year list, so I'll go with a song by The Weather Station featuring Baby Eagle. This is Brook and Branch.
2. Wes Tirey – I Stood Among Trees
One of the big finds of the year (thanks to April). One day Wes Tirey will be huge.. or at least should be huge. Things don't always go the way they should. Anyway, Wes Tirey is a magnificent folk singer-songwriter and he released two amazing EPs this year. False Idols EP was a really good one, but this debut EP I Stood Among Trees was the one that was out of this world great. This one is The Time Leaves So Soon.
1. Jeremy Squires – Central Nervous Station
It was a tough decision between the first two. If I think pure artistic value, Wes Tirey probably takes the first spot by an inch. But I'm an emotional guy and hauntingly beautiful Central Nervous Station by Jeremy Squires was something that took care of me emotionally. I'm not sure am I completely fucked up to say that, because the lyrical content is often really dark and melancholic. However, heartwarming vocals wrapped into gentle folk melodies is a perfect way to tackle that darkness within us and soon it reminded me that even the longest night leads to daylight. Therefore Central Nervous Station is a friend that holds me together if I stumble into the dark. Whole thing is wonderful, but my favourite songs are these two, Central Nervous Station and A Warm Glow.