This was a tough one. Maybe I should have written a top 20.. or a top 30 for that matter. I had to leave out so many important ones that it hurts. Like Vikesh Kapoor, Wes Tirey, Doc Feldman, Jim Guthrie, The Provincial Archive, Samantha Crain, Math and Physics Club, Pickering Pick, Buffalo Gospel and so many others. Anyway, this goes like this today. Album lists most likely next weekend.
10. The Heavy Blinkers – Child Of The Radio
The Health by The Heavy Blinkers is amazing piece of orchestrated harmonic pop music that works best as a whole album. But of course these individual songs are also fabulous. Like this beauty entitled Child Of The Radio.
9. Jeremy Squires – A Warm Glow
My favourite song from the best EP of the whole year. A great song and a really magnificent voice.
8. Marine Dreams – Morning
Marine Dreams aka Ian Kehoe was a huge favourite of mine during the year. I love the album Corner Of The Eye and this is my favourite moment of that beautiful album. A song called Morning.
7. Austin Lucas – Splinters
Splinters might be a bit weird choice from the magnificent new Austin Lucas album Stay Reckless, but this is the one that really strikes me the hardest.
6. The Weather Station Featuring Daniel Romano – Can You See Her In My Eyes
That latest Daniel Romano album is full of amazing songs and will feature on the upcoming albums of the year list, but I will go with this beautiful duet with The Weather Station on this songs of the year list.
5. Small Houses – The Last Night Of The Summer
The highlight of the year 2013 was Small Houses & Ochre Room Finland tour. Even though I only managed to see the concerts in Turku (shame on me), I loved every second of those two concerts. The latest Small Houses album Exactly Where You Wanted To Be is also magnificent and contains 8 great songs. I've changed the one on this list for a few times already while sketching this. Tonight I'm gonna go with The Last Night Of The Summer.
4. John Moreland – Blacklist
In The Throes by John Moreland is a brilliant album full of gorgeous songs. Tough choice between Gospel and Blacklist, because I have ridiculous rule to only include one song from each artist. I will go with Blacklist this time around.
3. Jason Isbell – Elephant
Jason Isbell's Southeastern was one of the best albums of the year and I pretty much love all the songs. If I have to choose a favourite, it has to be Elephant.
[soundcloud url="https://api.soundcloud.com/tracks/86348583″ params="color=ff6600&auto_play=false&show_artwork=true" width="100%" height="100″ iframe="true" /]

2. Frontier Ruckus – Eternity Of Dimming
I could make a pretty awesome top 20 songs of the year list just by using this double album. It might make me look like a sad case, but my favourite out of these wonderful songs has always been this amazing title track Eternity Of Dimming.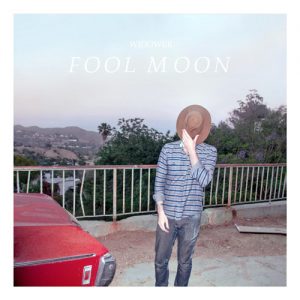 1. Widower – Thoroughbred
I kept changing the order of the first two several times, but maybe this is the one that has to be song of the year (Frontier Ruckus will get their own title in that other category next weekend). Widower's Thoroughbred is just brutal, but oh so achingly beautiful. Break-up song with the sweetest melody. I love every second of it.
[youtube=http://www.youtube.com/watch?v=nGJQBs-O-Rc]