Lady Luck compilations and Black Cotton compilations were by far the most important releases last year in this category, but I think none of them were released last year. Therefore I won't include them. I didn't buy any of the great box sets that came out due to lack of money. I'm sure I would have loved many of them. Like that Lee Hazlewood box for example. A lot of single album reissues also had to be left on the wantlist due to same issues. I mostly just bought different kind of rhythm & blues, soul, rock'n'roll and pop compilations. Here's a short top 5 list and after that it's time to move on to 2014. So many great Finnish releases coming up in January.
Edit: I compeletely forgot latest Fading Yellow volume and had to add it. Therefore I made it top 6 instead of top 5.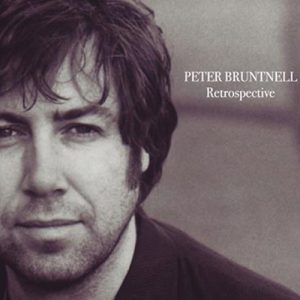 6. Peter Bruntnell – Retrospective (Loose Music, 2013)
A career spanning retrospective of a great British singer-songwriter. A couple of my own favourites are missing, but I'm pretty sure there has never been a music fan on this earth who has completely agreed with a compiler of any career spanning collection.
5. Book A Trip 2 – More Psych Pop Sounds Of Capitol Records (Now Sounds, 2013)
The volume one was even better, but Now Sounds has again found plenty of great psych pop songs from the vaults of Capitol Records.
4. Fading Yellow Volume 15 – Sunshowers US/Canadian popsike & Other Delights
Oh my. I did this too fast and forgot that there was a new Fading Yellow volume in the spring. A big favorite serie and it's a crime to forget it. Shame on me.
3. New Breed Blues With Black Popcorn (Ace Records, 2013)
Not the best New Breed compilation, but another great entry to one of my favourite compilation series.
2. The Bottle Rockets – The Bottle Rockets / Brooklyn Side (Bloodshot Records, 2013)
Alt.country classics getting a deluxe treatment from Bloodshot Records. I never heard them back then, so this was reissue was extremely useful to me.
1. Townes Van Zandt – Sunshine Boy – The Unheard Studio Sessions & Demos 1971 – 1972 (Omnivore Recordings, 2013)
Speechless.