It's rather criminal that I haven't mentioned this one yet. At least I think I haven't. Anyway, the new Lydia Loveless album Somewhere Else has been in heavy rotation for several months and it's one of my favourite 2014 albums. Bloodshot Records released it in February 2014. Sometimes I feel like they could have gotten even more out of these fabulous songs, but what the hell am I complaining. Somewhere Else is a great album full of excellent countrified rock songs. This is Really Wanna See You.
[soundcloud url="https://api.soundcloud.com/tracks/120344352″ params="auto_play=false&hide_related=false&visual=true" width="100%" height="100″ iframe="true" /]

Lydia Loveless Website
This album is one of my current obsessions. I just found this a few days ago, but I've been spinning it a lot since. I don't even have a physical copy yet, but I asked the local record store to order me a copy the same day I heard this. Nikki Lane is a new New West Records recruit and her new Dan Auerbach-produced album All Or Nothin' came out in early may 2014. At first I thought it should have even a bit more classic country on it, but Nikki Lane didn't need much time to win my heart over. Such a magnificent record. This is Good Man from Nikki Lane's new album All Or Nothin'.
[youtube=http://www.youtube.com/watch?v=8ous6EGXBMY]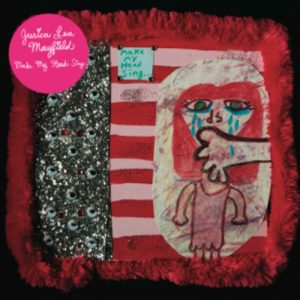 I've been Jessica Lea Mayfield fan since the debut album, but I wasn't entirely convinced when I heard the first outtake Oblivious from her new album Make My Head Sing a few months ago. It was a little too damn loud for my personal preference. I finally gave the album a spin on my way home from work today and actually liked it quite a lot. Some of the songs definitely leave my comfort zone, but I suppose that can be seen as a good thing as well. This one is called I Wanna Love You. It reminds me a lot of Don't Fear The Reaper, but also my all-time favourite band stole bits from that song (twice). So I don't mind at all.
[soundcloud url="https://api.soundcloud.com/tracks/136692817″ params="auto_play=false&hide_related=false&visual=true" width="100%" height="100″ iframe="true" /]

Jessica Lea Mayfield Website