Moving on to the albums of the year. It's been a damn good music year once again. I first made a top 75 for myself and I can honestly say that I really enjoyed each and everyone of those album. Therefore it was a real struggle to cut it down to top 30, but I'm finally done. Again this list is entirely personal. The records that I loved the most. The records that meant the most to me. The records that I listened to the most. It's not objective at all. And of course there's tons of beautiful albums that I haven't heard or I'm not even aware of. If you are wondering where is Kalispell's Printer's Son, I didn't include it on this because it will get an official release in 2016. Otherwise it definitely would have been on this list. I also dediced not to included my latest purchases. The new albums by Craig Finn and Willy Tea Taylor that both seem to be rather awesome, but I just haven't listened to them enough at this point. I'll do this in three parts during this week.
Top 30 Albums of the Year – The International Edition.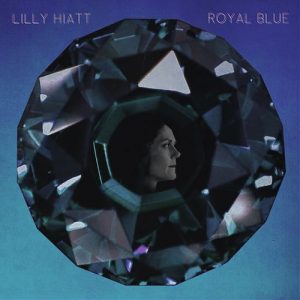 30. Lilly Hiatt – Royal Blue
Kicking off the list with Lilly Hiatt's excellent album Royal Blue. I often listen to this at work, because it keeps me going if I need some energy boost. I really love the first half of the album. Easily accessible and energetic, but still holding a lot of value and depth inside. I would listen to the radio a lot more, if songs like this were in there.
29. Marine Dreams – Producer's Wonderland
Corner Of The Eye remains my favourite Marine Dreams album, but Ian Kehoe keeps the quality high all the time. Producer's Wonderland is another great album from this unheralded pop genius. Definitely a bit of a challenge soundwise for such a narrow-minded prick like yours truly, but I still can't resist him.
28. The Deslondes – The Deslondes
The Deslondes from New Orleans slowly won my heart over with their mix of country and southern Rhythm & Blues. I still don't like the lead single The Real Deal that much, but most of this is absolutely magnificent. Heavenly Home, Low Down Soul, Louise and Still Someone were all candidates for the song of the year list as well.
27. Moonsocket – Eurydice
I have no words. This is something that everyone should hear. Listening to it will be devastating, but when the last chord of the last song Shaped By Your Love fades away, you will notice that the sheer warm humanity of it is what will remain in your heart.
26. Kent Goolsby & The Gold Standard – No Substitute For Handsome
Kent Goolsby is another long time favourite and he delivered a couple of great releases this year. Minor Wear EP came out recently and earlier in the summer he charmed us with this album called No Substitute For Handsome that was full of great old-fashioned songs.
25. The Weather Station – Loyalty
The Weather Station released an absolute beauty of an album called Loyalty. Maybe not something I listen to on daily basis, because I get lost in these songs and can't concentrate on anything else while listening. That's not a bad thing. Not at all. Another highlight of the year was her Pickathon performance. I wasn't there, but there was a live stream of that concert and I loved every second of it.
24. Dawes – All Your Favorite Bands
My love for the new Dawes album has maybe faded a little bit since the early crush, but I still rate it very highly and it was great to see Dawes back in great form after the not-that-great Stories Don't End. Somewhere Along The Way, All Your Favorite Bands and To Be Completely Honest are very special. And so is Taylor Goldsmith.
[youtube=http://www.youtube.com/watch?v=I74C2hClAsA]
23. Great Peacock – Making Ghosts
Harmony-filled southern folk music with sweet pop melodies. Count me in. Great Peacock is almost like a melting pot of all things I like about music. I'm first of all a fan of harmony-heavy pop music and during the past ten years I have drifted more and more towards folk and country music. So this is like in the crossroad of all that. This sort of defines my heart.
22. Joan Shelley – Over And Even
I've seen people with great taste recommending Joan Shelley during the past couple of years. This fall, I finally listened to them and introduced my heart to her songs. It was a perfect match and her new album Over and Even became a loyal companion that brought all the colors into the dark fall nights.
21. Ariel Sharratt & Mathias Kom – Don't Believe The Hyperreal
Fuck The Government, I Love You by Ariel Sharratt & Mathias Kom is by far the best song of the year. The rest of the album is not that good, but well.. probably nothing during this current decade has been that good. So we are not gonna hold that against them. Don't Believe The Hyperreal is also a magnificent little album and there are many songs that I adore. This is the opener What You Want.
List continues later this week. Might go until Saturday, but hopefully little sooner.