The pointless end of the year lists continue today with my favourite Finnish albums of the year. A lot of good albums came out and the list could easily be twice as long and there's tons of stuff that I haven't heard yet and stuff that I'm not even aware of. Perhaps the only downside was that I didn't really completely fell in love with a Finnish album this year. Even the finest ones had a song or two I didn't like that much. These below are all magnificent albums, but still they didn't leave as huge impact on me as Box, Bar & Diamond, Mörönsyötti did for example.
Oh yeah and I still haven't properly listened to a couple of releases that came late in the year. At least Tyynyt, J Karjalainen and Nightbird fall into this category and might easily have the quality to be on this list, but I haven't bought them yet. The one by Jukka ja Jytämimmit is the hard one, because sometimes it feels like the best thing ever and sometimes I just can't be bothered with it at all. Except for Ei mun aikani ole vielä. That works every friggin' time.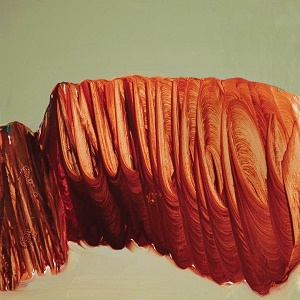 10. Skip Zone – When The Dust Blows Away
Skip Zone can do the honors and make the opening kick off. It's kind of criminal that I never properly featured this during the year. My only bad excuse is that there was a lot of bad things going on in my life that tried to take my attention from good music. Thankfully I can make some amends by showing some love to this fine album called When The Dust Blows Away on this end of the year list. It's a beautifully arranged album full of finest Finnish americana and folk rock and I highly recommend picking up the vinyl if you have the chance.


9. Nicolas Kivilinna – Joka laulun laulaa vaan
I think I expected this album by Nicolas Kivilinna to be even greater than what it turned out to be. Not that there's anything wrong with the album. The reason for that was just my sky high and even unfair expectations. A couple of marvelous concerts and THE EP just had lifted the expectations to a rather ridiculous level. But once I got over the fact that this wasn't the second coming of the Christ, I learned to love the album just as it was. A damn good and refreshing Finnish rock album from a gifted young artist. I'm a huge fan and I can't wait to hear what he has to offer during the coming years.


8. Egotrippi – Vuosi nolla
Egotrippi returned and released a great new album Vuosi Nolla. Unlike most of the bands that I feature on this page, they are actually successful and also people who aren't related to them know them. I hope including them doesn't hurt my indie snob (or should say country snob) reputation that I've so carefully build during the past 14 years. Just joking around. I always try to remember to credit when credit is due. And there were a couple of grammy-nominated albums on the international edition as well, so it isn't a must to be an unknown east Nashville singer-songwriter to won my heart over (even though it probably helps). Anyway, Vuosi Nolla is a wonderful pop album and listening to it is a pure delight.
[youtube=http://www.youtube.com/watch?v=v__yZS3c78o]
7. Onoila – Onoila
This might be a bit of a surprise choice. Even for myself. If I had made this list a month ago, this wouldn't be on it. I first stumbled into the name Onoila during the H2Ö festival. I Didn't see the concert, because I was only able to attend on Saturday due to work related issues. However, the name got stuck in my head and later in late November or early December I started listening to their album. Instantly loved some of the songs and I keep on returning to this. There's definitely a little bit of room left for improvement on every department and therefore I probably should leave the biggest praises for future releases. But what the hell. It's a gorgeous blend of folk, indie and the good kind of Finnish schlager and I'm really enjoying it.
6. Vasas Flora Och Fauna – Släkt Med Lotta Svärd
Mattias Björkas is the frontman of one of my all-time favourite Finnish bands Cats On Fire. His new group Vasas Flora Och Fauna has gotten a good reception in Sweden where he currently lives. Rightfully so because the man is still more than able to write melodies and words that get stuck in your heart and will live there for as long as you will. A mighty good album and Mattias is always able to reach corners of my body that you can't find from a human anatomy encyclopedia.
[youtube=http://www.youtube.com/watch?v=fvjsGF37hdQ]
5. Vähäsarja – Vähäsarja
This solo debut by Mr Vähäsarja sure isn't a happy happy joy joy kind of release, but I've still been enjoying it a lot during the year. Peili, Palava silta and 13 Kerrosta are perfect songs and there's nothing really wrong with the rest of it either. It came out early in the year, but it's still something that I return to regularly. That's quite rare, because I'm a music addict and always in the hunt for new things to love.
[youtube=http://www.youtube.com/watch?v=Kdbytk_uyE8]
4. The Rollstons – Swiss Time
One of my all-time favourite Finnish bands The Rollstons got out of offside and released a new blend of their blissfully twisted indie rock and called it Swiss Time. Being walrus is overrated, I am asparagus. Such a great album. Not the most predictable one or the easiest to enjoy, but always refreshing and interesting.
3. Topi Saha – Nykyaika
Topi Saha finds his way back to the podium, because during 2015 he delivered again and released another beauty of an album called Nykyaika. A master of Finnish folk music tradition that captures part of the past and brings it to modern times. The final song of the album Helsingin taivas is one of the songs I loved the most during the year all countries considered. The only fault that I can think of is that sometimes this sounds too good to me. And well, that's not really a fault. That's just me being an ass.
[youtube=http://www.youtube.com/watch?v=9mH3uNAbht4]
2. Salaliitto – Salaliitto
I think I promised an imaginary culture award to the label who will release this album by Salaliitto. Thankfully Plastic Passion claimed that award in December and this beautiful album is finally out and available. I've only had this for a few weeks, but it has lived up to expectations. Perhaps given time it might have challenged Viljami, but second place isn't that bad either. And yeah, it's still rather fucked up to rank these in order anyway. Music isn't a competition. This band led by Ossi Alisaari has created a fantastic album that will be on my playlist for years to come. It's also rather remarkable that music that is even loosely described as progressive is on my list. That's usually a curse word around here.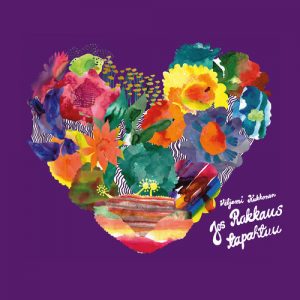 1. Viljami Kukkonen – Jos rakkaus tapahtuu
And the Finnish Album of the Year award 2015 goes to Jos rakkaus tapahtuu by Viljami Kukkonen. In the end it was quite clear that it has to be this one. This is the album that I love the most. This is the music that I hold dear. These songs contain that vulnerable warmth and kindhearted romantic feel that I like to have my world built on. No, it's not as great as Mörönsyötti, but I'm not gonna hold that against him, because neither has been any other Finnish album during the current decade. It's kind of a crime that there hasn't been that much talk about the beauty of this album. This contains everything that the real world seem to lack these days.
The overall warmth and that gentle, compassionate atmosphere is what I always love about Viljami's music. Sure it contains its own share of sadness and fragility, but his choice of words and carefully floating melodies turn that fragility into a strength. This is the music that makes all those "how to be a better person" and other self-help guides useless. I may never be able to spread heartfelt warmness and compassionate care around me the same way these songs do, but I try to remember to live my life the way these songs have taught me.
[youtube=http://www.youtube.com/watch?v=37gG_juPhEc]