Another day, another end of the year list. This time it's the EPs of the year. There were so many great ones that I expanded this to top 20. I'm really scared how long my albums of the year list is going to be. Anyway, here are my favourite EPs of the Year 2018. I hope I didn't forget anything important. I'm always scared of that (and I did and it was one of the really important ones, Gladie, so now there's actually 21 EPs on this). Again, there is some kind of order, but it's not that important and I didn't spend ages thinking is this better than that one etc. That's all nonsense. So if you flip it over, it's pretty much just as good. Music is life, not a competition.
20. Wes Allen – Funny Thing
I would have so many excellent choices for this last spot, but let's go with the recent crush Wes Allen. I just stumbled upon this Toronto-based songwriter a few weeks ago and I'm very fond of this EP. So lovely.
19. Kent Eugene Goolsby – Every Way But Easy
Next up is Kent Eugene Goolsby from Nashville who continues where his band The Only Sons left off some years ago and delivers some gorgeous countrified rock.
18. Hermina Jean – Hot Grey
This one might be a bit more obscure pick. Hermina Jean is a songwriter from Montana who might still be fairly unknown. Not for long though, if she keeps on writing music as powerful as this.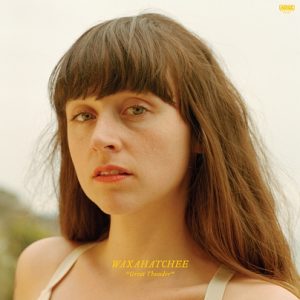 17. Waxahatchee – Great Thunder (Merge Records)
While Hermina Jean might be a bit unknown, Waxahatchee doesn't need an introduction. Her new Great Thunder EP is very stripped-down, but still dazzlingly beautiful.
16. Blue Wilson – Younger (Forged Artifacts)
This lovely bedroom pop/folk EP from Blue Wilson has been one of my last music crushes of the year. I need to dig deeper into that Forged Artifacts label, because I've really loved this and the Mr. Husband album during the past month.
15. Sera Cahoone – The Flora String Sessions (Lady Muleskinner Records)
Beautiful versions of some classics from Sera Cahoone's song vault. Might demand a higher place, if I had not been familiar with these songs in some shape or form. Still absolutely beautiful and inspiring.
14. William Matheny – Moon Over Kenova (Misra Records)
The best part of William Matheny's year was the release of the magnificent Christian Name single late in the year. However, this Moon Over Kenova EP is also pretty damn good and a great companion piece to his 2017 album Strange Constellations.
13. M G Boulter + The Froe – Blood Moon EP (Hudson Records)
Something beautiful from the UK as well. Folk singer-songwriter M G Boulter teamed up with string quartet The Froe and released a captivating EP Blood Moon.
12. Joan Shelley – Rivers and Vessels (No Quarter)
A stunning covers EP from Joan Shelley. Just by thinking of the quality of the music, it could well be in the top three. Somehow I just don't value Cover EPs as much as originals on these silly lists. Nevertheless, I absolutely love Joan Shelley's music and singing (and I love the whole Shelley household. The instagram sensation Dwight again brought so much joy to my year).
11. Little Star – Waltzing with Tears in My Eye (Good Cheer Records)
This EP is actually my introduction to Little Star and one of my new year resolutions needs to be introducing my heart to the Little Star discography. This is so damn good. Especially the first two songs. Oh my.
10. Nickel & Rose – Americana
Next up is the roots duo Nickel & Rose from Milwaukee. Carl Nichols and Johanna Rose share the lead vocal duties and sing powerful and thought-provoking songs in beautiful harmony.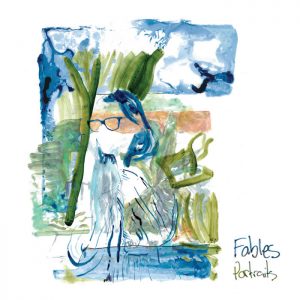 9. Fables – Portraits (Second Hand Records)
A small step to New Zealand to find Fables and their debut EP Portraits. Especially How To Be Comfortable and All The Pretty Horses are so brilliant, but everything else works too.
8. Shonna Tucker – Dreams Of Mine
This new Shonna Tucker EP Dreams Of Mine came out of the blue. I had not heard anything before it was out, but these are the kind of surprises that I love. Extremely good stuff.
7. Evan Cheadle – Chasing Shadows (Big White Cloud)
Besides being a member of The Deep Dark Woods, Evan Cheadle also writes and releases his own music. Chasing Shadows EP is his latest release and it's a magnificent combination of psych folk, country blues and baroque pop. Timeless and enchangtingly beautiful.
6. Ian Noe – Off this Mountaintop (Silver and Gold Recordings)
This is actually late December 2017 release, but I don't have the heart to leave it out (and well Leuven Letters by Courtney Marie Andrews was even once my EP of the year, even though it did not come out that year). Anyway, Ian Noe is a fabulous songwriters based on this EP and few youtube clips I've seen and I can't wait to hear full-length album. Especially the title track of this EP is pure gold.
5. Julie Arsenault – Mom Rock
Toronto-based songwriter Julie Arsenault was on this list last year and will be next year (well if I still have a blog and she releases music during the year). Her new EP Mom Rock came out very late in the year, but instantly won my heart over. This transparently feminist EP is powerful and moving.
4. Boygenius – Boygenius (Matador)
A collaboration between some of the finest current songwriters. Phoebe Bridgers, Lucy Dacus and Julien Baker have released stunning music on their own and everyone knew that this was going to be special even before hearing one single note.
4. Gladie – Everyone is Talking But You
Major catastrophe. How could I miss Gladie. I'm sure I had put the cover on this draft, but somehow it wasn't and then I just wrote the piece, published it and then noticed there's no Gladie. Monumental mistake. I love this indie rock EP from Philadelphia-based Gladie and the opening track 20/20 is a contender for the song of the year. I don't want to change the numbering, so Gladie can be tied 4th together with Boygenius and rest can stay were they were. There's just now 21 EPs on the list.
3. Jim Bryson – Tired of Waiting (Coax Records)
Canadian singer-songwriter Jim Bryson is a long time favourite of mine and this new EP Tired of Waiting is another winner. Oh well, maybe not a winner, because it looks like it's on the third place. But you get my drift, it's an awesome EP.
2. The Weather Station & Jennifer Castle – Collaboration #3 (Paradise of Bachelors)
This is not really an EP. It's just a collaboration single with two a-sides, but hey this is my blog so I can bend the rules. And I love this so much that I wanted to put it on some list. Two of Canada's finest songwriters The Weather Station and Jennifer Castle together. What else could one possibly want?
1. Haley Heynderickx & Max Garcia Conover – Among Horses III (Son Canciones)
These first two were equally important and I love both madly. In the end it felt a bit more suited if the EP of the year was well actually an EP. Therefore the EP of the year award goes to Among Horses III, which is a collaboration between Haley Heynderickx and Max Garcia Conover. These two songwriters spent seven days on a farm in Spain and wrote and recorded this gorgeous EP during their stay among the horses. It sure has been a year of Haley Heynderickx for me, because she will also be really high on the forthcoming album and songs of the year lists. However, this one is not just about Haley. Max Garcia Conover also delivers some excellent songs for this EP of the year.