I'm not sure will there ever be a time when I manage to write longer posts, so I guess I'll stick with these short round-up posts at least for the time being. After all, I don't want this to became just a playlist thing either. Anyway, here's a few 2019 albums and singles that I've loved during this first month of the year.
Canadian songwriter and storyteller Bob Sumner sings Wasted Love Songs and does it ever so beautifully. You may know Bob Sumner from The Sumner Brothers, but this gently mesmerizing collection of folk/americana ballads is his solo debut. My personal favorite is this album closer Ticket to Ride that you can watch/listen below, but everything else is equally captivating and I highly recommend listening to the whole amazing album. An early treasure from the 2019 music vault.
I wanted more than a song out of you, the new Charlie Shafter album When I Was Yours & You Were Mine grapped my attention with the first line and didn't let go until the last note had drifted into the air. Charlie Shafter is a Texas-based singer-songwriter and he has written a really strong album full of gorgeous americana songs. I really love the lyrics on this one. He is such a good storyteller and able to write lines that instantly gets stuck in the heart of the listener. One of my big favourites is this one called Chainsaw. Such a great album.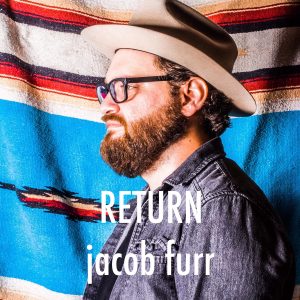 And a small run of great new singles to end this little round-up post. Staying in Texas for all of these. We start with Return, which is an excellent outtake from a forthcoming EP release by Jacob Furr.
Next up is Matthew McNeal who released a beautiful single on the first week of the year. The song Michael is a moving and soulful tribute to his father who passed away a year ago.
And finally the latest single from Jake Paleschic. I'm not exactly sure if and/or when there is an album coming out, but what I do know that both this new single Bad Memories and the previous single Some Days are wonderful.