Hey there dear reader. The blog is still alive, maybe only barely, but here's another short round-up posts of albums and songs I've loved during the first few months of the years. If there's a theme here, maybe these songs all have various degrees of soul inside them.
Kicking off with a song from the UK country soul queen Yola Carter. Her new album Walk Through Fire came out on the 22nd of February on Easy Eye Sound and has been really well received all over. And rightfully so, because the album is tremendous. Beautiful vintage country soul and the soft power of her outstanding vocal delivery. Absolutely sublime. This is Ride Out In The Country from the new Dan Auerbach-produced album.
Next up is Caleb Elliott from Louisiana and his debut album Forever To Fade. If you follow the weekly playlist, you've already heard five of these songs. So I kinda like this record that came out on the 8th of March on Single Lock Records. Caleb Elliott is a cellist who has played with Nicole Atkins, Dylan LeBlanc and the likes, but Forever to Fade proves that he is also an excellent songwriter. It's a really refreshing listen for me too, because I'm often a bit too stuck in the same americana listening habits. Sure, even this might rise partly from the same place, but this carries on to alternative horizons with the soulful strings, orchestral vibes and the groove. A very impressive debut album. Caleb Elliot is touring in Europe next month supporting Nicole Atkins, so don't miss if they are playing somewhere near you. This is Makes Me Wonder from the new album.
Moving on to San Francisco bay to gently sway in the arms of a new Daniel Steinbock album. Out of Blue came out on the 15th of February. It's a really good album that ranges from acoustic down-to-earth folk songs to beautiful gospel-soul. I've been especially fond of this sweet song called Good News. Might not be the best song to represent the whole record, but it's my personal favorite and felt it also fits so well among this group of songs.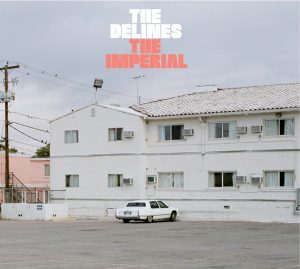 And last but definitely not least. A song from the new The Delines album The Imperial. This slow burner is in fact my favorite album of the year so far and it's sort of criminal that I haven't written about it. Mostly for reasons that a) preaching to the choir kind of thing, I'm sure most of the readers of this blog already know them b) I can't make justice to this amazing country soul album. Willy Vlautin's masterful storytelling delivered into the listeners heart with Amy Boone's beautiful voice. A remarkable album that would easily get five hearts, if I still wrote reviews. The Imperial came out El Cortez / Decor Records on the 11th of January. This is Holly The Hustle from the album.