These posts will keep on dropping on a daily basis now that I'm on vacation. Don't worry, I'll get back to the usual one post a month thing when the dayjob shoves the reality down my throat in a few weeks. I'll throw in another gear today and add some rock'n'roll albeit countrified to this weird ongoing series. Starting with something brand new from Nashville, TN. Matt Woods is a long time blog favourite and his new album Natural Disasters is coming out on the 28th of June. A music video for the gorgeous album opener Blue-Eyed Wanderer surfaced yesterday. Directed by another huge blog favourite and personal hero Joey Kneiser (who also produced and engineered the forthcoming album).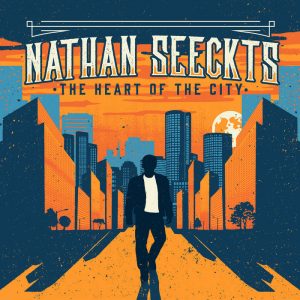 Moving on to Geelong, Australia for the next one. Musically we aren't miles away though, because songwriter and storyteller Nathan Seeckts is delivering some extremely convincing country rock, folk and americana on his debut full-length The Heart of the City. The opening trio Old Blood, Beast Beneath the Bed and Sirens is a real homerun and the quality remains high even after that monster start. You need to check this one if you are into things like Lucero, American Aquarium and Drive-By Truckers.
Kentucky-born and Wisconsin-based Christopher Gold is the real unsung hero, if you are into the kind of music I posted in this little blog entry. He has this crazy or actually crazy good project going where he releases a new song every two weeks until he has 27 songs. I don't know how he manages to keep the level so high all the time, because there's about 20 of these songs out there now and I've probably liked them all (and most have been on the weekly playlists, I've left out a couple only when I've needed to give other artists some space too). These songs also form 3 different albums that will come available on his Bandcamp as name-your-price downloads. Here's one great one from the first two albums that are now available. Showcasing slightly different sides of Christopher Gold & The New Old Things.
And last but definitely not the least, the new amazing Tyler Childers single / music video House Fire from his forthcoming album Country Squire. Maybe not the most perfect fit for this post, but not too far off either and I suppose Tyler Childers is so wonderful that he is a perfect fit with absolutely everyone. The success of Tyler Childers sure is some much needed reassurance that this music business can still make some sense. Country Squire will be co-released by Hickman Holler Records / RCA Records on the 2nd of August.
Four Arms to Hold You is an ongoing feature with a weird name. It might not contain a whole lot of words, but it does contain a whole lot of love towards the featured songs. Basicly this is just four albums / songs / artists that have done their part in holding me together and therefore I want to tell the world or the seven readers of this blog how much I love them. Not entirely sure do these kind of posts serve any kind of purpose and I do hope I manage to write longer posts too. Right now it just feels like the playlists and these kind of short posts are the only way to keep this dear hobby alive. Plus it's really the music that matters, not my random ramblings and these posts will always contain magical music.