Midsummer is around the corner, but first one of these quick round up posts of songs that I love. This time I'm almost up-to-date, because these are all fabulous songs / videos that have been released within a week or two.
Tonight's journey begins from Nashville, Tennessee with the new Michaela Anne single By Our Design. She was signed by Yep Roc a while ago and they will release her new album Desert Dove on the 27th of September. I have really high expectations for this one, because I just saw her play live at STHLM Americana last weekend and I loved her concert. The new single is also wonderful and comes with a very sweet music video. The mutual love shines in each frame and each line of their own design. Plus there's a really lovely cat on the video. I think I will return to this album several times during the coming months.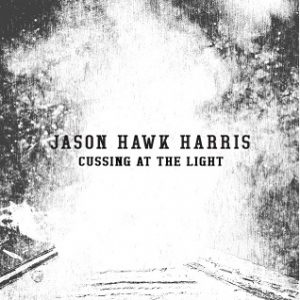 Moving on to Los Angeles for another album that I'm waiting eagerly. It's Jason Hawk Harris album Love & the Dark that will come out on Bloodshot Records on the 23rd of August. The first single Cussing at the Light surfaced yesterday and Stanley Sievers directed a gorgeous music video for the song.
Traveling on to Hamilton, Ontario for the new EP from long time blog favourite Matt Paxton. He has a new band called The Rumblings of Spring and the self-titled debut EP actually came out today on the 21st of June. It's available on their Bandcamp as name-your-price download, so what are we waiting. Let's pick a price and we'll be awarded with some first class Canadian indie rock. Here's the exceptional music video Kyle McCreight made for the opening song Tidal Waves.
The Rumblings of Spring at Facebook
Last destination for tonight is 2018 and Montana. Hermina Jean's excellent Hot Grey EP came out almost a year ago, but there's a couple of good reasons to revisit it. 1) Alana Waksman directed a great new music video for the album closer I Know Nothing 2) It's just so damn good that any day is a good day to listen to it.
Four Arms to Hold You is an ongoing feature with a weird name. It might not contain a whole lot of words, but it does contain a whole lot of love towards the featured songs. Basicly this is just four albums / songs / artists that have done their part in holding me together and therefore I want to tell the world or the seven readers of this blog how much I love them. Not entirely sure do these kind of posts serve any kind of purpose and I do hope I manage to write longer posts too. Right now it just feels like the playlists and these kind of short posts are the only way to keep this dear hobby alive. Plus it's really the music that matters, not my random ramblings and these posts will always contain magical music.