I've spent the first vacation days in planning the forthcoming 18th Anniversary Festival, but now I'll start the usual catch up special and during the next week or so I will share a lot of songs I've loved during the last couple of months.
Today this music journey starts from Nashville, where country songwriter Kelsey Waldon is getting ready to release her new full-length album White Noise/White Lines. The album is coming out on John Prine's label Oh Boy Records on the 4th of October (Kelsey Waldon is the first signing in 15 years). The excellent first single Anyhow surfaced a few weeks ago with a music video. Check it out below before setting a camp outside the record store.
Moving on to Los Angeles to meet up with country singer Leslie Stevens and her magnificent songs. Her album Sinner is coming out on LyricLand LLC on the 23rd of August and it's going to be a stunner based on the three advance singles. Here's Depression, Descent, but the other two are equally awesome, so check them out wherever you listen to music these days. I haven't even heard the album, but I'm already pretty sure that you'll find this one from my year-end list.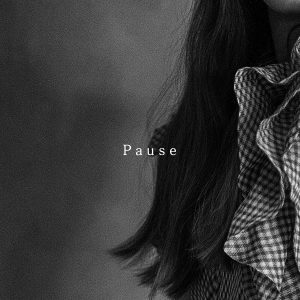 Next stop, Oslo Norway and the new norwegicana single Pause from Malin Pettersen. It's an outtake from her forthcoming six-song EP Alonesome that is due out on the 11th of October on Die With Your Boots On Records. Solveig Selj made a video for this beautiful and moving single.
The final destination of this little blog entry is Canada and more precisely Calgary, Alberta. Casting Stones is Mariel Buckley's latest single. If I'm not mistaken this powerful song is a b-side for her marvellous 2018 album Driving in the Dark. It's definitely way too good to be left in the drawer, so it's good to have it burning its way into my heart now in 2019.
Four Arms to Hold You is an ongoing feature with a weird name. It might not contain a whole lot of words, but it does contain a whole lot of love towards the featured songs. Basicly this is just four albums / songs / artists that have done their part in holding me together and therefore I want to tell the world or the seven readers of this blog how much I love them. Not entirely sure do these kind of posts serve any kind of purpose and I do hope I manage to write longer posts too. Right now it just feels like the playlists and these kind of short posts are the only way to keep this dear hobby alive. Plus it's really the music that matters, not my random ramblings and these posts will always contain magical music.