Some very quick round-up posts this week before starting to make the pointless year-end lists. Starting with a wonderful artist that will be heavily featured on all of those lists. You will find Twain in the albums, EPs and songs list. The new album Adventure came out on Keeled Scales on the 22nd of November and it's again magnificent. Here's my early favorite Royal Road, but the whole thing is a beautiful treasure. Listening to Twain is good for me and divides my thoughts into something manageable. What a song, what a record.
Twain at Facebook
Keeled Scales Website
Moving on to Canada and into the arms of Canadian songwriter Andre Ethier. I'm not familiar with his former band The Deadly Snakes or the earlier solo albums, but thankfully I somehow stumbled upon this new inspiring album called Croak In The Weeds that came out on the 12th of October on Telephone Explosion Records. It's the second part of a trilogy that he has been making with producer Sandro Perri. Here's my personal favorite Two Dogs from the album. Hit the links on the bandcamp player to hear/buy the whole blissfully strange record.
Telephone Explosion Records Website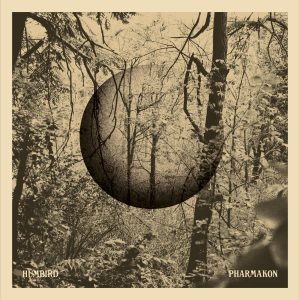 Tonight's small round-up ends in Minneapolis, MN with a song/video from the new Humbird album Pharmakon that came out on the 30th of August. Siri Undlin wrote wonderful songs and one of my favorite producers Shane Leonard made them shine even more brightly. Here's one of the highlights Wolf Alice that was inspired by Angela Carter's fairytale of the same name.