Tonight's round up is a quick Finnish music video post. Starting from Tampere with a song from the new Kielo Kärkkäinen album Keitä me olemme. It came out on the 6th of September on Texicalli Records and therefore got a little bit buried under the 18 year anniversary festival stuff. However, it's one that I've been returning to all fall long and I love it to bits. This is Laulun Aika from one of my favourite Finnish albums of the year.
Kielo Kärkkäinen Website
Kielo Kärkkäinen at Facebook
Actually these could all be filed under that finest Finnish music of the year category. Next we have a song from the latest Hulda Huima album Maa that came out on the 16th of August should-be legendary Helmi Levyt. Jalat laahaa tätä maata is the brightest diamond of the record and Liina Kuittinen made this great music video for this particular song.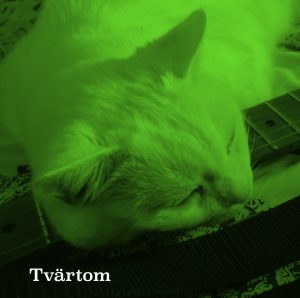 One of my latest obsessions is this next song/video from the self-titled EP from Tvärtom. Iltariennot is such a perfect indie pop song and this music video by Virpi Stjerna is a perfect companion to the song. And because I have a masters degree in self doubt, this song also resonates within me rather deeply. In fact, I might be this song. Plus there's a cat on the cover of their self-titled EP. So what's not to love. Hit the links on the bandcamp player to hear/buy whole EP.
Wrapping tonight's round-up with something completely different, but equally brilliant. I fell in love with the music of Anne-Mari Kivimäki & Palomylly last summer at Ilmiö Festivaali. I knew Pekko Käppi and Ville Rauhala and how awesome musicians they are and that's why I went to see them despite having some doubts. I had a silly assumption that this might not be for me, because quite frankly I haven't spent a lot of time listening to etno music. Maybe I even had some prejudiced barrier, but if I did, that damn thing fell down the minute they started playing and I ended up loving every second of the show. Easily one of the best concerts I've seen this year. Their new album Hämeen lauluja came out on the 2nd of September on Kihtinäjärvi Records and it opens with this gorgeous earworm Killiäinen Lemmenlintu that gets blissfully stuck in your heart for a long time. Oh and there's also a new Pekko Käppi album coming out this week on Helmi Levyt, but let's get to that one some other time.