Finally continuing with the year-end lists. Sorry for the delay. The flu took its toll. I was only away from work for two days, but damn it's been hard to fully recover from this one. Going straight from the flu bed to the Christmas rush at work didn't exactly help and probably delayed the recovery a bit. Anyway, I still try to get these year-end lists quickly done within a week or so and then either quit, take a break or move on to 2020. Not a whole lot of writing here, because I just want to get these done.
Starting with my favorite international EPs of the year. A couple of disclaimers. None of the Erin Enderlin EPs are here, because the songs came out on the album later in the year and it will make the aoty list. Courtney Marie Andrews acoustic EP and Erin Rae 4-track demos are also missing even though I love the songs as much as you can love songs. They were just more important in 2018 when the album versions came out. These three would have all been really high on the list. As usual, the numbers here are mostly arbitrary and just helping me to count to 20 with my limited math skills. Music is love not a competition. And I'm sure I forgot something that should have been here. Sorry in advance. And of course this is just a tiny fraction of all the great releases. I'm just one man and there's tons I have not even heard once let alone enough.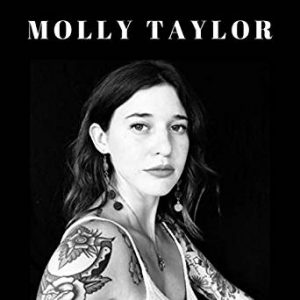 20. Molly Taylor – Summertime Blues (2019)
A brand new favorite Molly Taylor from Baton Rouge, Louisiana starts the list with her excellent debut EP Summertime Blues.
Molly Taylor at Facebook
Molly Taylor Website
19. Charlie Whitten – Tiny Horse (2019)
Something little different but equally gorgeous from a long time favorite songwriter Charlie Whitten from Nashville, Tennessee.
Charliet Whitten at Facebook
Charlie Whitten Website
18. Kate Teague – Kate Teague (Muscle Beach Records, 2019)
Back to the new favorites and onwards to Oxford, Mississippi. Kate Teague's wonderful self-titled debut EP came out in September on Muscle Beach Records.
17. William Alexander – Garlic Pickin' Time (Green South Records, 2019)
Some wonderful Australian old time folk singing and songwriting from William Alexander.
16. Flora Hibberd – The Absentee (Clear Light Records, 2019)
A dark and haunting EP from Paris-based songwriter Flora Hibberd.
15. Logan Ledger – I Don't Dream Anymore (Rounder Records, 2019)
I was so eager to hear a whole album from Logan Ledger, but having to settle for a great EP is quite alright. The album should arrive in 2020.
Logan Ledger at Facebook
Logan Ledger Website
14. Drew Danburry – Pallid Boy & Spindling Girl (2019)
One of those that got way too little recognition on this blog during the year. I've been listening to Drew Danburry for 15 years or so and this EP is one of his best works.
13. Lydia Cole & Hailey Beavis – Among Horses IV (Son Canciones, 2019)
Among Horses collaborations have all been great and this one by Lydia Cole & Hailey Beavis follows that pattern. So wonderful.
Lydia Cole at Facebook
Lydia Cole Website
Hailey Beavis at Facebook
Hailey Beavis Website
12. Malin Pettersen – Alonesome (Die With Your Boots On, 2019)
Magnificent Norwegian americana from Malin Pettersen.
Malin Pettersen at Facebook
Malin Pettersen Website
11. The Rumblings of Spring – The Rumblings of Spring (2019)
New project from one of my long time favorite Canadian songwriters Matt Paxton.
The Rumblings of Spring at Facebook
10. Wojtek the Bear – Old Names for New Shapes (Scottish Fiction, 2019)
Some perfect indie pop from Glasgow, Scotland. Wojtek the Bear released four awesome pop singles in 2019 and Scottish Fiction later released them as a four-song collection.
9. Tiffany Williams – When You Go
A really moving EP from singer-songwriter Tiffany Williams. Big Enough to Be a Mountain is one of my favorite songs of the year and everything else is almost on the same level.
Tiffany Williams at Facebook
Tiffany Williams Website
8. Johanna Samuels – Have a Good One (Basin Rock, 2019)
A marvellous EP from LA-based songwriter Johanna Samuels.
Johanna Samuels at Facebook
Johanna Samuels Website
7. Philippe Bronchtein – Oregon Air (self-released, 2019)
Philippe Bronchtein (who used to worked under the moniker Hip Hatchet) quietly released an awesome EP in the summer.
Philippe Bronchtein at Facebook
Philippe Bronchtein Website
6. Charlie Marie – Charlie Marie (2019)
Excellent classic country from Nashville via Rhode Island by songwriter Charlie Marie.
Charlie Marie at Facebook
Charlie Marie Website
5. Matthew Ryan – Fallen Ash & Embers (2019)
Songwriter Matthew Ryan released one of my favorite songs of the whole year, but it's not on this particular EP Fallen Ash & Embers. You'll find that later from the songs of the year list, but there's plenty to love on this great EP too. In fact, I think I love this song Warm Lightning just as much. All Matthew Ryan's 2019 songs can be found from a collection called The Future Was Beautiful. Super highly recommended.
Matthew Ryan at Facebook
Matthew Ryan Website
4. Kathryn Legendre – Making It Up (Shotgun House Records, 2019)
A wonderful country EP from Austin, Texas by songwriter Kathryn Legendre.
Kathryn Legendre at Facebook
Kathryn Legendre Website
3. Carla Geneve – Carla Geneve (Dot Dash Recordings / Remote Control, 2019)
Singer-songwriter Carla Geneve from Perth, Australia is one of the new finds of the year of me and I really love her self-titled debut EP. The final song I Hate You (For Making Me Not Want To Leave The City) has been my biggest favorite from the start, but 2001, Things Change and Yesterday's Clothes are also brilliant songs.
2. Twain – New Miami Sound (Keeled Scales)
Twain will rule these year-end lists and you'll find the songs of Mt Davidson from the forthcoming aoty and soty lists too. Oh and if I did that decade list too, Twain's 2017 album Rare Feeling would be among the top picks. New Miami Sound is kind of a side C of Rare Feeling and contains songs from the same sessions that didn't make the cut for one reason or another.
1. Black Sea Dahu – No Fire in the Sand (Mouthwatering Records, 2019)
My favorite EP of the year is No Fire in the Sand by a Swiss indie folk band Black Sea Dahu. The band led by singer-songwriter Janine Cathrein created a poignant and deeply captivating EP. How You Swallowed Your Anger and Thaw were some of my biggest song addictions of the year and the rest are almost equally brilliant. A treasure.