Carrying on with the silly year-end routine with my favorite Finnish EPs of the year. I kept this one short, because I've maybe heard about a dozen and maybe the idea of a year end list is not to list everything one has heard during the year. Lokit 3 EP could definitely be here, but I've only heard it once when I write this. And obviously if you count Jari Raaste as an EP that would be the top pick, but I think that falls under the singles category.
5. Eden Prairie – Ana Lucia (2019)
Starting from Helsinki with the new Eden Prairie EP and some excellent folk rock storytelling.
Eden Prairie at Facebook
Eden Prairie Website
4. Treemer – Meeting EP (Soft Monsters, 2019)
A new band from ex-Pansies and sounds just as great as back in nineties. Dreamy indie pop and a bit of gazing. A perfect pop formula.
3. Tams – Aikahyppy 1 (2019)
You quite rarely see synth pop on my year-end lists, but Tams and Ian Daniel Kehoe are exception to the rule. They are just too good to be ignored even by such a narrow-minded music blogger as yours truly. Maybe this should not be my cup of tea, but all the barriers I have built just fall into pieces whenever I hit play and I find myself humming along to every song and loving every second.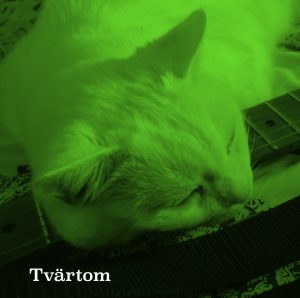 2. Tvärtom – Tvärtom (2019)
Perfect jangly guitar pop from a new band called Tvärtom. Something that I would have loved madly back when I started it this blog. No wait.. something that I still love madly and will continue to love madly as long as I breathe. Bonus points for one of my favorite music videos of the year. Iltariennot is also one of the best Finnish songs of the year, but let's get back to that when that song list arrives.
1. MeriTuuli – Yö Saimaalla (2019)
And my favorite Finnish EP of the year is Yö Saimaalla by MeriTuuli. A really beautiful folk/pop EP written by twin sisters Meri and Tuuli Wallenius. The whole thing is great, but I'm especially fond of the first two songs Ruusut and Minä odotan. The first one is also available in form of a really beautiful music video.