Part One
Part Three
Part Four
Part Five
Part Six
Part Seven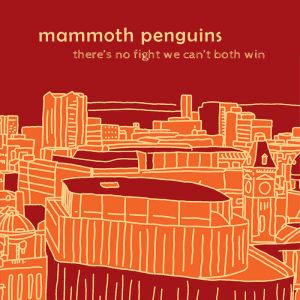 Mammoth Penguins – There's No Fight We Can't Both Win (Fika Recordins, 2019)
We kick off part two in Cambridge UK. I've almost been thinking about making a separate pop list, because I still love pop music but with current folk/americana emphasis I'm not able to squeeze in many pop records on these lists. One that I couldn't leave out is this great one from Mammoth Penguins. Especially Closure and You Just Carry On are brilliant songs.
Will Beeley – Highways & Heart Attacks (Tompkins Square, 2019)
And then something rather different, but equally wonderful. Will Beeley released a couple of great records in the 70s, but have since been a truck driver. Thankfully Tompkins Square first reissued those old records and one thing led to another and we got a mighty good brand new Will Beeley album.
Abigail Lapell – Getaway (Coax Records, 2019)
Back to Toronto, Canada for the tremendous Abigail Lapell album Getaway. Sparrow For a Heart and Shape of a Mountain are so incredible. The whole record is.
Abigail Lapell at Facebook
Abigail Lapell Website
Bill Callahan – Shepherd in a Sheepskin Vest (Drag City, 2019)
Hey it's Bill Callahan. You love him, I love him, doesn't everybody love him.
Sunny War – Shell of a Girl (Hen House Studios, 2019)
Next this little year in review goes to Los Angeles for the new Sunny War album Shell of a Girl. Her last two albums have both been remarkable. Rock N Roll Heaven is the standout for me, but whole record is excellent.
Sunny War at Facebook
Sunny War Website
Vincent Neil Emerson – Fried Chicken & Evil Women (La Honda Records, 2019)
Back in Texas and in the arms of classic country music. Vincent Neil Emerson is a great songwriter and has a perfect voice for this music.
Vincent Neil Emerson at Facebook
Vincent Neil Emerson Website
Weyes Blood – Titanic Rising (Sub Pop Records, 2019)
Genre-hopping and on we go to the fantastic Weyes Blood album. Everyone knows about this one, but yeah it's amazing and people are raving about it for a reason.
Weyes Blood at Facebook
Weyes Blood Website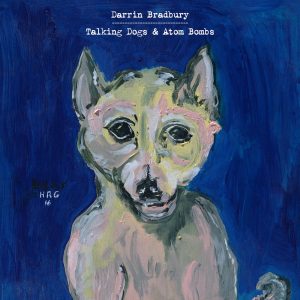 Darrin Bradbury – Talking Dogs & Atom Bombs (Anti, 2019)
Next we explore the slow wildness of the everyday with a long time favourite Darrin Bradbury.
Darrin Bradbury at Facebook
Darrin Bradbury Website
Claire Cronin – Big Dread Moon (Orindal Records, 2019)
I fell for Claire Cronin's dark and beautiful songs when I first heard them some years ago. Her latest came out on Orindal Records and is probably the best one yet as a whole. This song in particular hits really hard.
Claire Cronin at Facebook
Claire Cronin Website
Black Pumas – Black Pumas (ATO Records, 2019)
Been fun to watch this rise from the release of that Karma Chief Records single Black Moon Rising into something that gets a couple of million views. Definitely worth each and every one of those views too. Such a great record.
Black Pumas at Facebook
Black Pumas Website
Gabriel Birnbaum – Not Alone (Arrowhawk Records, 2019)
Next stop Brooklyn, NY and the marvellous solo album from Wilder Maker's frontman Gabriel Birnbaum.
Gabriel Birnbaum at Facebook
Gabriel Birnbaum Website
Lucy Roleff – Left Open in a Room (Lost and Lonesome Records, 2019)
Another trip to down under and Melbourne. Folk musician and songwriter Lucy Roleff released a really magical album Left Open in a Room.
Lucy Roleff at Facebook
Lucy Roleff Website
Natural Bridges – Residual Daydreams (Roayl Oakie, 2019)
Back in Oakland, CA. I really enjoyed two Natural Bridges albums this year. Good Medicine and Residual Daydreams are both excellent albums. Good Medicine is an older though, but was reissued by Royal Oakie before the new album arrived. A new favorite band for sure. I think I've praised the should-be hit Ronnie's In Bed several times, so let's drop a bit more soulful treat on this post.
Roseanne Reid – Trails (Last Man Music, 2019)
Year-end travel takes us to Scotland for the wonderful new Roseanne Reid album. Full of great songs like Levi, Amy and I Love Her So.
Roseanne Reid at Facebook
Roseanne Reid Website
Bob Sumner – Wasted Love Songs (independent, 2019)
Let's wrap this second chapter of the year in review with a magnificent song from the debut solo album of Bob Sumner. It came out very early in the year, but I carried it with me throughout the year and still have zero intention to let go. This is my personal favorite of the record Ticket To Ride.