Part One
Part Two
Part Three
Part Four
Part Five
Part Six
And finally the last part and the top 10. As usual this list was entirely subjective. Just the albums that I loved the most. There's not an ounce of objectivity. And like mentioned in the previous post, music is love and not a competition. So the numbers are rather vague and arbitrary and mostly just there to help me count to ten with my limited math skills. Not a a whole lot of ramblings this year, because I just want to get these done and then either quit, take a break or move on to 2020 music. It's the music that matters, not what I write. Oh and then there's a a Spotify link at the bottom of this post that contains one song from every record on this list.
10. Josienne Clarke – In All Weather (Rough Trade, 2019)
The final chapter of the year end story begins from Isle of Bute in Scotland with a melancholic beauty from folk songwriter Josienne Clarke. I've really fallen for this one during the last couple of months of the year. Poignant, poetic and starkly beautiful.
Josienne Clarke at Facebook
Josienne Clarke Website
9. Joan Shelley – Like The River Loves the Sea (No Quarter Records, 2019)
The Shelley family keeps on bringing so much joy to my life. The adventures of Dwight and the music of Joan are so very dear to me. Like The River Loves the Sea is another amazing record from the Louisville, Kentucky based folk songwriter Joan Shelley.
8. Ian Daniel Kehoe – Secret Republic (You've Changed Records / Tin Angel Records, 2019)
You may know him as the drummer extraordinaire for the likes of The Weather Station, Julia Jacklin, Andy Shauf etc or you may know him from Attack In Black where played with the Romano brothers. Still the best part about this multi-talented musician is his own music. First he did it under the moniker Marine Dreams and nowadays under his own name. Synth pop with 80s vibes is something that in writing seems like something that I would hate, but when I hit play, I love it passionately. I have been blasting the whole record and especially the songs Evil People and Doing Fine (without Your Trust) on my work commute all year long. Such an enjoyable record.
Ian Daniel Kehoe at Facebook
Ian Daniel Kehoe Website
7. D.H. Scott – My Body Longed For the Summer (independent, 2019)
On the way to new Albuquerque, New Mexico for the wonderful D.H. Scott album. I can't say I know much about him, but I instantly fell in love with his songwriting and voice when I somehow stumbled upon this on a streaming app. One probably shouldn't ever compare anyone to Townes Van Zandt, because how could anyone live up to that. However, there's a bit of Townes here and I love that.
6. Caroline Spence – Mint Condition (Rounder Records, 2019)
Back in Nashville for the new album from songwriter Caroline Spence. The personal Sit Here & Love Me is my biggest favorite, but this one is filled with brilliant songs. What a magnificent album.
Caroline Spence Website
Caroline Spence at Facebook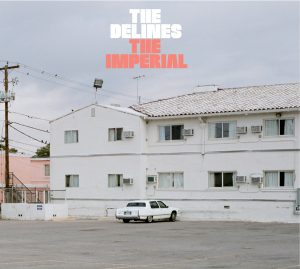 5. The Delines – The Imperial (Decor / El Cortez, 2019)
The Delines from Portland, Oregon set the bar really high for the new year in January with this perfect country soul album The Imperial. An exceptional band led wonderful songwriter and storyteller Willy Vlautin (Richmond Fontaine) and superb vocalist Amy Boone.
4. Twain – Adventure (Keeled Scales, 2019)
A late diamond for 2019 is this new suprise Twain album. I knew it was coming fairly soon, but I thought it wouldn't arrive before the end of the year. I love Twain and this is again such a remarkable album. Twain makes my world better.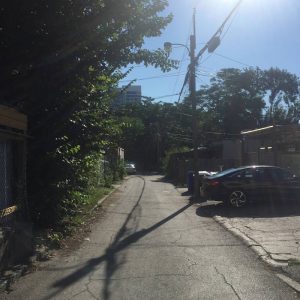 3. Steve Sloane – Near Death (independent, 2019)
This one by Canadian songwriter Steve Sloane (formerly released music under the name Hinindar) is one of the most striking, fragile, humane and powerful records of the year. Back in 2017 Steve Sloane was assaulted and held to a gunpoint and two years later he released this remarkable album to release him from grip of near death. Let All In is my favorite song of 2019, but this album still needs to be listened in its entirety from first word to last. Some perfect backing vocals too from Julie Arsenault.
2. Anna Tivel – The Question (Fluff & Gravy Records)
This one couldn't fail, because Anna Tivel from Portland, Oregon is one of my favorite songwriters and Shane Leonard is one of my favorite producers. An album full of warmth, empathy and deeply moving songwriting. She is a true poet and always able to make the characters of her songs come to alive.
Anna Tivel Website
Anna Tivel at Facebook
1. Matthew Milia – Alone At St.Hugo (Sitcom Universe)
My favorite album of the year comes from Detroit, Michigan and was written by Matthew Milia. If the name doesn't ring a bell, he is the frontman of Frontier Ruckus. This new solo album is just as wonderful as the Frontier Ruckus catalogue. It's a bit more pop than especially the early days of Frontier Ruckus, but that direction isn't all that suprising after the last couple of Ruckus albums. I just love this album wholeheartedly. It's got the sweet pop melodies and lovely harmonies gently colliding with warm folk rock sounds. Super easy to enjoy, but also has so much depth and detail due to the arrangements and Matthew's literate lyrics. I'm not gonna do the decade list, but if I did this would easily claim a spot along with Eternity of Dimming by Frontier Ruckus. Matthew Milia is my favorite songwriter of the past decade and Alone at St. Hugo is the best album of 2019.
Matthew Milia Website
Matthew Milia at Facebook
And finally here's a playlist that contains one song from each of these records. Except Freschard, because her album was not on Spotify (at least not in Finland).