Continuing these short round-up posts of songs that I love. This time we start from Melbourne, Australia with one of my favorite pop records of the year. I first found Girlatones due to Leah Senior being in the band and I love her folk albums. The new Girlatones album Horn If You're Honky was co-released by Lost and Lonesome Recording Co (AUS) and Meritorio Records (Spain). Here's a couple of faves from this delightful pop album. Check out the whole sweet album by hitting the links on the Bandcamp player.
And speaking of Leah Senior, she will have new album The Passing Scene out on Flightless Records on the 12th of June. The latest single Evergreen just came out a while back and it's again really wonderful. This time she delivers sweet baroque pop instead of melancholic folk, but it's equally great. This is going to be such a brilliant record.
Leah Senior Website
Leah Senior at Facebook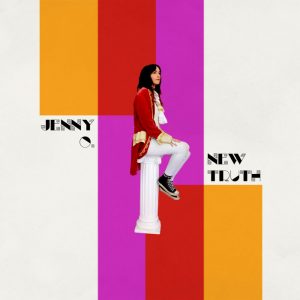 Going across the ocean to wrap this short blog entry in Los Angeles, California with a couple of gorgeous singles from the forthcoming Jenny O. album New Truth that is coming out on Mama Bird Recording Co on the 19th of June. There's four of them already and all are excellent. My favorites are the daydream-y What About That Day and the latest one Even If I Tried that falls into a perfect pop song category. Do check the others too (and pre-order) by following the links on the Bandcamp player.