A quick mid-year round up of the class of 2020. Thank you music and musicians for keeping me relatively sane throughout this first half of the year. Here's some beautiful albums / EPs / songs that I've loved during the first half of the year. It's been a good music year and I already came up with over 100 albums that I've either really enjoyed or that I find really interesting but haven't yet listened enough. Maybe I should find other things to do with my life than listen to 5-10 new albums every week of the year. Anyway, the ones listed here is just a tiny fraction of all the good music released. Follow the weekly round ups and playlists for more great music.
These are in completely random order. Ok, maybe the Ron Sexsmith album is my biggest favorite, because it carried me through some dark nights earlier in the spring and it made a world of difference to have that familiar warm voice on my side during that time. But yeah, not a whole lot of thought went into this and I'm sure I simply forgot something and some good ones are missing because I haven't yet listened to them a lot or at all. Something that's not on this might easily find its way on the EOTY list in December. This is just a long list of some of the music that kept my 2020 as something manageable. The text and photos are actually in somewhat different order. I'll fix it, if I bother. Maybe that just shows how unimportant the order is.
Albums of 2020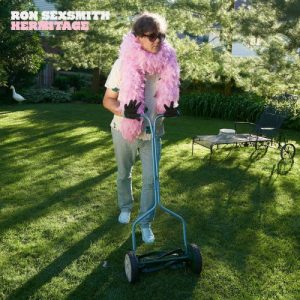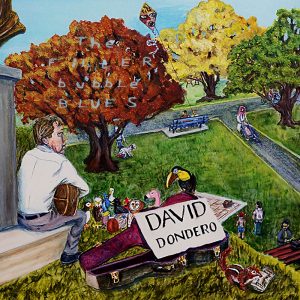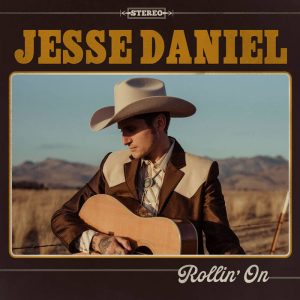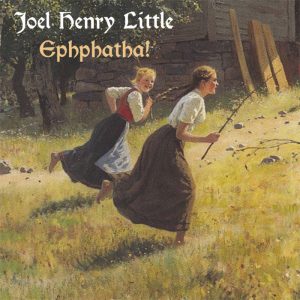 Ron Sexsmith – Hermitage (Cooking Vinyl)
Hello Emerson – How to Cook Everything (Anyway Records)
Christian Lee Hutson – Beginners (ANTI-)
Lilly Hiatt – Walking Proof (New West Records)
Tre Burt – Caught It from the Rye (Oh Boy Records)
The Innocence Mission – See You Tomorrow (Bella Union)
Daniel Romano – Content To Point The Way (and many others…)
Andy Shauf – The Neon Skyline (ANTI-)
Twain – Days of Effort and Ease
Jason Isbell & The 400 Unit – Reunions (Southeastern)
Andrew Bryant – Sentimental Noises (Magnolia State Music)
Whitney Rose – We Still Go to Rodeos (MCG Recordings)
Jeremy Ferrara – With Every Change
Dakota Theim – Somewhere Under the Sun
Possessed by Paul James – As We Go Wandering
Anna Burch – If You're Dreaming (Heavenly / Polyvinyl)
American Aquarium – Lamentations (New West Records)
Caitlin Sherman – Death to the Damsel
Adeline Hotel – Solid Love (Whatever's Clever)
Caleb Caudle – Better Hurry Up (Baldwin County Public Records)
Joey O'Neil – Ever Ahead
Damien Jurado – What's New, Tomboy? (Loose / Mama Bird Recording Co)
Drive-By Truckers – The Unraveling (ATO Records)
Leah Senior – The Passing Scene (Flightless)
Talitha Ferri – Get Well Soon (Soulpod Collective)
MAITA – Best Wishes (Kill Rock Stars)
Mark Fredson – Going to the Movies
Ariel Sharratt & Mathias Kom – Never Work (BB*Island)
Waxahatchee – Saint Cloud (Merge Records)
Jaime Wyatt – Neon Cross (New West Records)
Lucinda Williams – Good Souls Better Angels (Highway 20 Records)
John Moreland – LP5 (Old Omens)
Jon McKiel – Bobby Joe Hope (You've Changed Records)
Girlatones – Horn If You're Honky (Meritorio / Lost and Lonesome)
Little Misty – Little Misty
A Girl Called Eddy – Been Around (Elefant Records)
Sylvia Rose Novak – Bad Luck (Due South Records)
Jess Jocoy – Such a Long Way
Peter Oren – Greener Picture (Western Vinyl)
Dana Gavanski – Yesterday is Gone (Full Time Hobby)
Mr. Alec Bowman – I Used to Be Sad & Then I Forgot
Stripmall Ballads – Distant
Vanessa Peters – Mixtape
Strawberry Heritage – Light Magic (Earthwork Music)
Sam Doores – Sam Doores (New West Records)
Mo Troper – Natural Beauty (Tender Loving Empire)
Joel Henry Little – Ephphatha
Jennah Barry – Holiday (Forward Music Group)
Phoebe Bridgers – Punisher (Dead Oceans)
Bart Budwig – Another Burn on the Astroturf (Fluff and Gravy Records)
Maybel – Gathering (Vain Mina Records)
Ali Holder – Uncomfortable Truths
Brigid Mae Power – Head Above the Water (Fire Records)
Jack Grelle – If Not Forever
Henry Black – Best of Henry Black
David Dondero – The Filter Bubble Blues (Fluff and Gravy Records)
Jesse Daniel – Rollin' On (Die True Records)
Swamp Dogg – Sorry You Couldn't Make It (Joyful Noise Recordings)
A.O. Gerber – Another Place To Need (Hand in Hive)
Logan Ledger – Logan Ledger (Rounder Records)
EPS of 2020:
And then some EPs I've enjoyed in completely random order.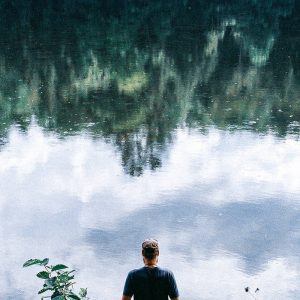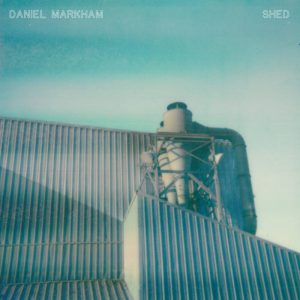 Cayley Thomas – How Else Can I Tell You?
Luka Kuplowsky – Judee Justin Arthur Mary (Mama Bird Recording Co)
Khruangbin & Leon Bridges – Texas Sun (Dead Oceans)
Daniel Markham – Shed
The Deep Dark Woods – Broadside Ballads II
Fiver & the Atlantic School of Spontaneous Compositon – You Wanted Country? Vol 1 (You've Changed Records)
Terry's Paradise – Shoobeedoo High, Shoobeedoo Low Pt.1
Charlotte Cornfield – In My Corner (Outside Music)
Via Mardot – Via Mardot (Eurotown Records)
Aaron Beckum – Songs from a Triangle Room
Will Stewart – Way Gone (Cornelius Chapel Records)
Sea Below – Sleeplessness
Katie Spencer – Live at Acoustic Roots (KRS Music)
Pickering Pick – Darshan
Abby Hamilton – Afraid of the Dark
Jacob Furr – Return EP
Esther Rose – My Favorite Mistake (Father / Daughter Records)
Elk Hound – The Hated Sun
Songs of 2020:
My song of the year so far is the new J.E. Sunde single I Don't Care to Dance. I also listed just a few more great singles that aren't on the albums and EPs above. There's plenty of more fabulous 2020 songs on the playlist below. I know there's some missing though, so I'll do some further updates during this week.
J.E. Sunde – I Don't Care to Dance (Vietnam)
NQ Arbuckle – Love Songs for the Long Game (Six Shooter Recordings)
Courtney Marie Andrews – Burlap String (Loose Music)
Zephaniah OHora – All American Singer
Chase Weinacht – Leap Day (Keeled Scales)
Dolly Valentine – My Astrology (Holy Golden Music)
War & Pierce – Amen (War & Pierce Records)
John K. Samson – Millennium For All (ANTI)