Time for the silly year end routines. I try to do these year end lists rather quickly this time around. Not a whole lot of writing, but a whole lot of beautiful music. Here's the first one which contains 30 EPs that I loved during this strange year. Maybe that's a lot, but I could have easily picked another 30 without a drop in quality. Anyway, the first 20 are in random order and then there's top 10 in some sort of not that serious ranking. The numbers are arbitrary. Music is love not a competition. I think it's just maybe helpful for the reader to have some sort of vague order, because not everyone is an music addict like me and have time or interest to listen 30 EPs or 100 albums and therefore might be interested in what were the ones that I loved the most. Anyway, here it goes. Hope I didn't forget anything important. Always scared of that and it's often a justified fear. There's a Spotify link at the bottom with one song from each if you are into that sort of thing. Sea Below and Gladie are only on Bandcamp at least for now (put another Gladie song on the playlist from one of their other EPs). Bandcamp is a better way to support of course.
Favorite EPs of the Year 2020
Gladie – Raw Nerve
A total last minute entry. Just bought it today, but hey I love it to bits and it's my blog so I can make the rules. No Call List. That's one hell of a song.
Rae Fitzgerald – Lonely Listener (Keeled Scales)
Jake Tittle – Pulling of the Label (Anxiety Blanket Records)
Lily Dabbs – After the Blues
Khruangbin & Leon Bridges – Texas Sun (Dead Oceans)
Molly Parden – Rosemary (Tone Tree Music)
Sea Below – Sleeplessness
Gianna Lauren – Vanity Metrics (Forward Music Group)
Via Mardot – Via Mardot (Eurotown Records)
Aaron Beckum – Songs from a Triangle Room
Kelsey Waldon – They'll Never Keep Us Down (Oh Boy Records)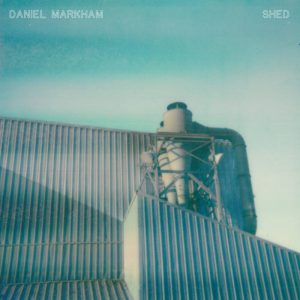 Daniel Markham – Shed
TK & The Holy Know-Nothings – Pickled Heat (Mama Bird Recording Co)
Fiver & the Atlantic School of Spontaneous Compositon – You Wanted Country? Vol1.
Matt Woods – Morning After (Lonely Ones Records)
Charlotte Cornfield – In My Corner (Next Door Records)
Tomberlin – Projections (Saddle Creek)
Dillon Warnek – Fruit from Crooked Trees
Will Stewart – Way Gone (Cornelius Chapel Records)
Psalmships – Another Tongue
10. Floating Room – Tired and True
Really like the whole thing, absolutely totally love the first two songs.
9. Dylan Rodrigue – Human Muses
This song. What a song. Damn.
8. Luka Kuplowsky – Judee Justin Arthur Mary (Mama Bird Recording Co)
Judee Justin Arthur Mary Rohmer Luka. What a dream team. Even bigger Luka deal is the new album of his own material. More about that on the album list.
7. Emilee Emiko – Emilee Emiko (Perpetual Doom)
I didn't know anything about her when I heard the first song. It didn't stop me from falling for it and every song that came after it.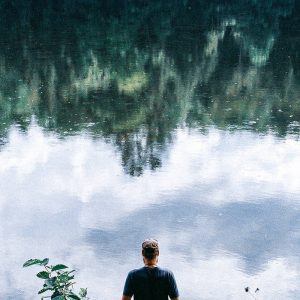 6. The Deep Dark Woods – Broadside Ballads II
More beautifully told Broadside Ballads from the Canadian masters.
5. Cayley Thomas – How Else Can I Tell You?
This is solid gold from start to finish.
4. Terry's Paradise – Shoobeedoo High, Shoobeedoo Low Pt.1 / Pt.2
There's two parts to this. I can't decide which one is better, because I need Full Moon from part one and Dotted Line from part two.
3. Abby Hamilton – Afraid of the Dark
Abby Hamilton from Lexington, Kentucky is one of my new finds of the year. I think I first found her single Fast through another great songwriter Justin Wells. I liked it a lot, did some investigating, heard Change Things and instantly fell in love with the song. A great EP and can't get wait to hear more.
2. Le Ren – Morning & Melancholia (Secretly Canadian)
What a treasure from Le Ren aka songwriter Lauren Spear. Love Can't Be the Only Reason to Stay was already one of my favorite songs of 2019 and the other three songs are also pure gold. I hope we get a full-length sometime soon.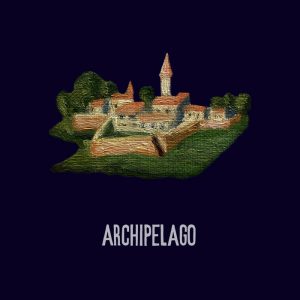 1. Flora Hibberd – Archipelago
Flora Hibberd and Le Ren made my two big favorites and I went back and forth with choosing the EP of the year. I love them both just as much, but because Le Ren's opening song Love Can't Be the Only Reason to Stay already took my breath away in 2019, let's give the imaginary EP of the year award to Archipelago. A stunning EP from Paris-based UK-born songwriter Flora Hibberd. Here's a couple of examples of its magic.