Part Seven
Part Six
Part Five
Part Four
Part Three
Part Two
Part One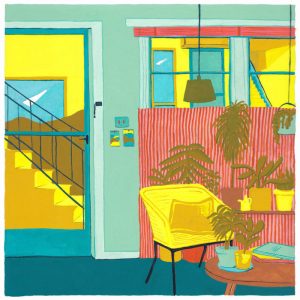 Charlie Whitten – I'm Waiting
Let's start this part two from Nashville with a different kind of groove. I'm a big Charlie Whitten fan and his new album is again so wonderful. Good Things is one of my favorite songs of the year.
Eric Slick – Wiseacre (Slick Records)
Moving on to Philadelphia for the new Eric Slick album. I'm not the dancing type, but I would seriously consider making some modest and horribly clumsy dance moves if I ever heard this one playing in a bar.
Mark Fredson – Going to the Movies
Back in Nashville for the gorgeous solo album from Mark Fredson. I don't know how to file this, so I just file it under: I love everything about this. This is not on Bandcamp, so you can watch this amazing muppet music video.
Bonnie Whitmore – Last Will & Testament
The year-end roundabout continues in Austin, Texas with powerful album from Bonnie Whitmore. It has a little bit of everything and I love everything about it.
Caitlin Sherman – Death to the Damsel (Small Batch Records)
Another one that is sort of difficult to categorize, but isn't that rather pointless anyway. I can just listen and love instead. Seattle-based songwriter Caitlin Sherman made an awesome record.
Whitney Rose – We Still Go to Rodeos
Back in Austin after the Seattle sidestep. New Whitney Rose album might not be as country as someone had wished for, but that don't matter one damn bit because it's a great record.
Rachel Brooke – The Loneliness in Me
Moving on to Michigan for the new Rachel Brooke album. A lot of brokenhearted classic country balladry, but still not only dwelling on the past.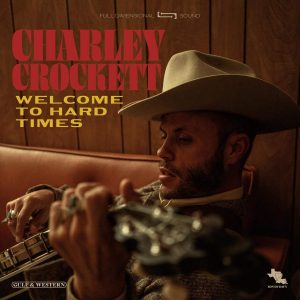 Charley Crockett – Welcome Hard Times (Son of Davy)
Continue on the same path with some deep sad country sounds that bring a lot of joy to my life. If you are into that sort of stuff, new Charley Crockett album definitely delivers.
Jesse Daniel – Rollin' On (Die True Records)
I wasn't familiar with Jesse Daniel before this album came out, but what an excellent record this is. A great country singer and performer and no troubles in that songwriting department either.
Jess Jocoy – Such a Long Way
Guess what. More excellent country records. This is great as a whole too and then there's Love Her Wild. What an incredible song.
Jason Isbell & The 400 Unit – Reunions (Southeastern Records)
This one doesn't need an introduction. I said in the foreword that I can't help the Isbells of this world, but of course I have this on the list. I'm not crazy. Or not that way at least. I love this record. Doesn't everybody.
John Moreland – LP5 (Old Omens)
And this one too of course. John Moreland expiremented with some new sounds, but that's perfectly alright. Why the hell should he keep on rewriting In the Throes. Because some Finnish twat who writes a blog might be stuck in the past. Hell no. Do whatever the hell you want and we follow along. A beautiful record.
Daniel Markham – Burnout
And speaking of things that took me out of my comfort zone. This new one from long time favorite Daniel Markham did that too. Definitely heavier and grungier (is that a word) than what I'm used to, but damn if I didn't learn to love it after a few spins. I wasn't sure at first and now I feel like that maybe I should just accept it and throw it in the top 10. It's a blast.
Tommy Alexander – Waves
Back in Portland, Oregon for the new Tommy Alexander album Waves. I've been revisiting this one lately and remembered how great it is.
Swamp Dogg – Sorry You Couldn't Make It (Joyful Noise Recordings)
Let's wrap this second chapter in the gentle arms of Swamp Dogg. A beautiful record with guest appearances from the late great John Prine.