And here's finally the last part of this probably way too long year-end list. But what can I do. I love music and could have easily pick another hundred without any drop quality. I think it's just a nice way to share some of the music that matters to me, because these lists reach far more people than the weekly music posts or anything else that I do. There's a Spotify playlist at the bottom, if you are into such a thing. There will be even a far longer playlist of my favorite 2020 music, when I do the songs of the year lists this weekend. Including singles, songs from EPs and albums that didn't make the cut here. I'll make insta photo of this list in a day or two, if you want a way to share this without my short ramblings.
Part Seven
Part Six
Part Five
Part Four
Part Three
Part Two
Part One
10. John Calvin Abney – Familiar Ground (Black Mesa Records)
We will start this final chapter of this year-end in Tulsa, Oklahoma with one of my long time favorites. Singer-songwriter John Calvin Abney took the most out of the sudden touring break and together with John Moreland recorded an absolute beauty of an album.
9. Tre Burt – Caught It From the Rye (Oh Boy Records)
Folks in the know might have known this powerful folk album from Sacramento-based songwriter Tre Burt even before 2020, because I think there maybe was a self-release on Bandcamp. I wasn't one of them wise people and first heard this beauty in January, 2020, when John Prine's Oh Boy Records released it. I also highly recommend his latest single Under The Devil's Knee which is one of the most important songs of the year.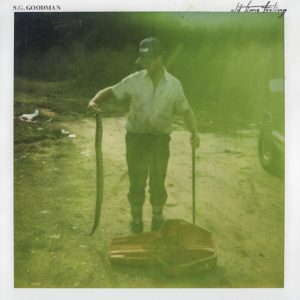 8. S.G. Goodman – Old Time Feeling (Verve Forecast)
You see me smoking on this cigarette
Same kind that took our nana's breath
It's the only flame that I have left
Will it be the death of me
I was walking aimlessly around a flea market while waiting to get the car back from yearly maintenance. Kentucky-based songwriter S.G. Goodman had just released a new album on the same day and I had it playing on my headphones. Then I heard her softly singing those lines of Red Bird Morning and it really stopped time and beautifully destroyed me. That was the moment I become a fan. Red Bird Morning is not the only side of the story and there's plenty of variation on the record. The title track for example is quite different, but equally brilliant.
7. Daniel Romano – How Ill Thy World Is Ordered (You've Changed Records) / + 10 more albums
Canadian songwriter Daniel Romano was the true champion of the lockdown and released about 10 or 11 albums during the year (I lost count). During the new record wednesdays (he released a new album every wednesday back in the spring) I started to think that I need to find some side hustle to afford all these beautiful releases. The quality remained super high throughout the release galore and one could make a pretty damn good top 10 for 2020 just by using Daniel Romano's material. He has to settle for one spot though and let's give it to the more "official" label release How Ill Thy World Is Ordered. Some other favorites were Content to Point the Way and White Flag, but you can't go wrong with any of them. There's also a wonderful live album called Okay Wow. I'm not a big fan of live albums in general, but that one rocks.
6. Luka Kuplowsky – Stardust (Mama Bird Recording Co / Next Door Records)
Staying in Canada for the new Luka Kuplowsky album Stardust. I've been a fan for a long time and was thrilled when I heard that his new album will be released by my favorite record label Mama Bird Recording Co. Stardust is such a beauty. Luka's songs with rich arrangements and jazzy undertones. Count me in every time. Bonus points and imaginary culture award for the absolute best live music video. Live at the Golden Lion is an ode to director Aki Kaurismäki and contains three songs from the new album.
5. Courtney Marie Andrews – Old Flowers (Loose Music / Fat Possum Records)
This new Courtney Marie Andrews album is pure magic and full of amazingly beautiful songs. Heartbreak with warmness and kindness. What a band too with Twain's Mat Davidson and Big Thief's James Krivchenia.
4. Evangeline Gentle – Evangeline Gentle (Sonic Unyon Records)
This self-titled album from Evangeline Gentle was the surprise of the year me. I found it because Jim Bryson produced it, but I stuck around because of Evangeline Gentle's wonderful songs. The album feels very heartfelt and honest and I love everything about it. Impossible to even pick a favorite song, because songs like Ordinary People, Sundays, So It Goes, Neither of Us, Strongest People Have Tender Hearts and Good and Guided are all pure gold. It's a record that has a good heart.
3. Christian Lee Hutson – Beginners (ANTI-)
Next back stateside. Los Angeles, California to be more precise. After loving I Just Can't Fucking Do It Anymore and Northsiders madly, this Christian Lee Hutson album Beginners was one of my most anticipated records of the year and it certainly was able to live up to my even unfairly high expectations. Sad songs beautifully told.
2. J.E. Sunde – 9 Songs About Love (Vietnam)
J.E. Sunde from Minnesota is one of my favorite songwriters in the world and his new album 9 Songs About Love is again wonderful. It also has by far my favorite song of the year. Or any year for that matter, because a very few songs have ever resonated with me as deeply as I Don't Care to Dance. That song is everything to me. It's also not a lucky one-off, because the 8 other songs about love are also magnificent.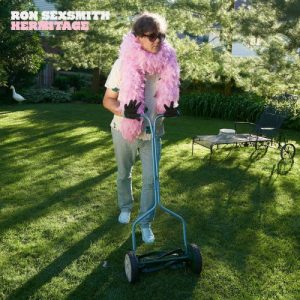 1. Ron Sexsmith – Hermitage (Cooking Vinyl)
The master of songs and twitter puns, Canadian songwriter Ron Sexsmith made the album I loved the most during 2020. Or perhaps it was the album that loved me the most. Hermitage certainly carried me through this year and took care of me on many sleepless nights when I needed a warm familiar voice on my side. It was a shoulder and a calming companion when my heart was racing through the roof. I'm grateful that I had it with me during this strange and awful year. I would have been lost without it. These personal aspects are part of the reason, why Hermitage is my album of the year. However, even all this personal mumbo jumbo aside, there's a real gem here. An album full of beautiful melodies and instantly memorable hopeful and warm-hearted songs. On the same level as the early Ron Sexmith albums that I will forever hold dear. A treasure of an album.
And here's the playlist.