Another quick round up of early 2021 favorites. Kicking this off in Montreal, Canada with classic country gold from singer-songwriter Bobby Dove. Hopeless Romantic has been my favorite album during the past week and I also purchased a digital copy on Bandcamp day. Such a special record and I love it to bits. Here's a couple of great examples from the album.
Bobby Dove Website
Bobby Dove at Facebook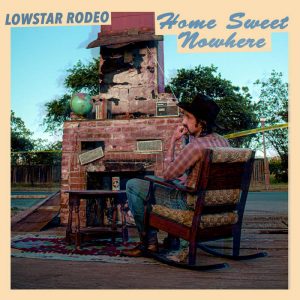 Next some California country from Lowstar Rodeo. This is a solo project by Kevin Carducci from The Easy Leaves. I'm not actually familiar with the band and I think just stumbled upon this when I did my weekly bandcamp new releases search routine. I instantly liked it and the feeling has only grown stronger during the last few weeks and therefore I also picked this one on Bandcamp day. My own favorite song is Toward the Light, which is one of the best pandemic songs I've heard.
Lowstar Rodeo at Facebook
Lowstar Rodeo Website
This one by singer-songwriter and upright bassist Melissa Carper isn't out before next week, but after hearing the three advance singles, I'm fully convinced that Daddy's Country Gold will be one of my favorite albums of the year. Just perfect timeless country gold. Here's a couple of these gorgeous singles (Bandcamp didn't have playable songs, but you can pre-order it there)
Melissa Carper Website
Melissa Carper at Facebook
Last station on this roundabout is Louisiana. Singer-songwriter Quinn Pilgrim's great new album Jericho Dream came out on the 22nd of January on Partially Sealed Records. It's neither on the Partially Sealed Records Bandcamp or Quinn's personal Bandcamp, but you'll find it from the streaming services. My own favorite is Helpless One that gives some Townes vibes. Excellent record as a whole too and definitely a name to keep an eye on.