Another one of these small round up of songs / albums / videos I've loved during the recent months. Kicking off with the brand new Charlie Marie album Ramble On that came out on the 7th of May. I loved the self-titled EP few years back and have been eager to hear more from this country songwriter. The new album doesn't disappoint and it's one of my favorite country records of the year. Here's a couple of personal favorites favorites from the album. There's more music videos on youtube and you can of course hear/listen the whole thing on her Bandcamp.
Charlie Marie Website
Charlie Marie at Facebook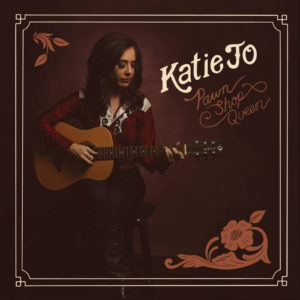 Katie Jo from California (via Wichita) is a new favorite and I didn't know her until the advance singles of her 2021 album Pawn Shop Queen started to hit the core of my heart. It came out on the 9th of April and have since been on heavy rotation. My own favorite is I Don't Know Where Your Heart's Been and highly recommend checking out the song and the gorgeous music video Drey Jordan Singer made for it. And if you like what you hear, check out her Bandcamp to listen and buy the whole beautiful album.
Katie Jo Website
Katie Jo at Facebook
Speaking of perfect country records, perhaps it's time for a small revisit to Melissa Carper's old-fashioned future classic Daddy's Country Gold. I've mentioned it a few times here and there, but another reminder is in order because it's one of the albums I've loved the most during the first half of 2021. Here's one of my many favorites along with a video from the always great Western AF.
Melissa Carper Website
Melissa Carper at Facebook
Let's wrap this little blog entry with some cover magic from Croy and The Boys. If you have ever wanted to hear how anarcho punk and country music work together, check out this marvellous Crass cover of Do They Owe Us A Living?. And well if you want to hear more of their punk covers, listen to / buy the full EP of punk covers on their Bandcamp page.
https://www.youtube.com/watch?v=Jfp85WjHauA