Just a quick post of recent songs and music videos that I love madly. One should write essays about the greatness of these instead of just small blurbs, but maybe this is better than nothing. London-born and Paris-based Flora Hibberd has quickly become one of my favorite songwriters in the world. Archipelago was my EP of the year in 2020 and next Friday I'm going to celebrate both the midsummer and the release of her new album Hold. Here's the wonderful first single Night, Perpetual in form of a lovely music video.
Flora Hibberd at Facebook
Flora Hibberd Website
Andrew Bryant from Mississippi is also one of my favorite songwriters and has an album coming out in a few weeks. A Meaningful Connection will be released on the 9th of July, but we already have a couple of great songs available. My favorite so far is this deeply moving and utterly wonderful song called Reality Winner.
Andrew Bryant at Facebook
Andrew Bryant Website
Next up is a timeless Californian folk rock treasure that is already out and available. Joe Bourdet's album Meadow Rock has been one of my most anticipated 2021 album releases and it finally saw the light of the day on the 18th of June. Here's the new music video for album track Lost Along The Way along with another personal favorite from Bandcamp.
Joe Bourdet at Facebook
Joe Bourdet Website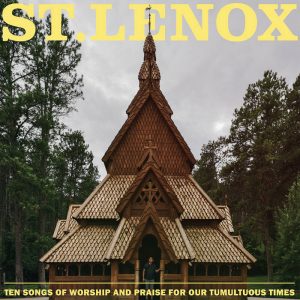 Wrapping this little blog entry with another special album that is already waiting for you at the record store. Ten Songs of Worship and Praise for our Tumultuous Times is the new album by St. Lenox and it came out on Don Giovanni Records on the 11th of June. My favorite song from the album is Arthur is at a Shiva. Albeit a part of the reason why that song stands out for me might be my deep love for the music video of the song. Wonderful song, baking tips and heartfelt commentary subtitles. What's not to love. Check it out below and then hear/buy the whole thing over at Bandcamp.