Just a quick pointless mid-year list of things I've loved during the first half of the year. Things might change a lot before the eoty lists, because there's plenty I haven't listened enough at this point. For example from last friday, there's only a few here. I'm sure Hiss or Dacus could easily make the cut, but I haven't even had the time to listen to the whole records yet. There's no order in any of these lists. The covers and text is actually in different order, so that already shows how much the order mattered to me. There's already been a lot to love this year and I already had about 70 international albums on the first draft, but forced myself to cut it down to 30. I'll make the (even more) ridiculously long list in December, if the blog is still alive at that point. There's some playlists at the bottom, if you are into such things.
INTERNATIONAL ALBUMS: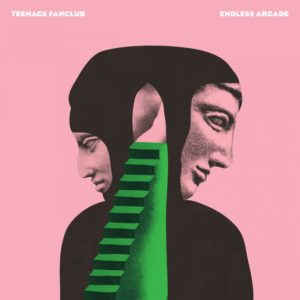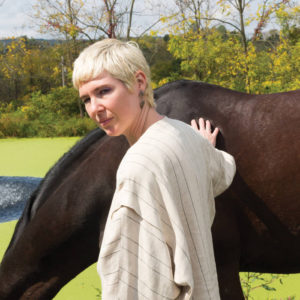 Hurry – Fake Ideas (Lame-O Records)
Melissa Carper – Daddy's Country Gold (Mae Music)
Michael Feuerstack – Harmonize the Moon (Forward Music Group)
Joe Bourdet – Meadow Rock (Mountain Sounds Recorderds)
Evan Cheadle – Fault Like Serenade (Victory Pool)
The Deep Dark Woods – Changing Faces (Six Shooter Recordings)
Teenage Fanclub – Endless Arcede (PeMa)
The Weather Station – Ignorance (Fat Possum)
Flora Hibberd – Hold (independent)
Vincent Neil Emerson – Vincent Neil Emerson (La Honda Records)
Vanessa Peters – Modern Age (Idol Records)
Jesse Aycock – Jesse Aycock (Horton Records)
Rosali – No Medium (Spinster)
Turner Cody & The Soldiers of Love – Friends in High Places (Capitane Records)
Tristen – Aquatic Flowers (Mama Bird Recording Co)
Johanna Samuels – Excelsior (Mama Bird Recording Co / Basin Rock)
Esther Rose – How Many Times (Full Time Hobby / Father/Daughter Records)
Bobby Dove – Hopeless Romantic
Will Stratton – The Changing Wilderness (Bella Union)
Quinn Pilgrim – Jericho Dream (Partially Sealed Records)
Dillon Warnek – Now That It's All Over (independent)
Libby DeCamp – Westward and Faster (independe
Wes Tirey – The Midwest Book of the Dead (Dear Life Records)
Damien Jurado – The Monster Who Hated Penssylvania (Maraqopa Records)
Isaac Vallentin – "…" (independent)
Charlie Marie – Ramble On (Soundly)
Pony Bradshaw – Calico Jim (Black Mountain Music)
Austin James Craig – Violet and Still (independent)
K.C. Jones – Queen of the In Between (independent)
Quivers – Golden Doubt (Bobo Integral / Ba Da Bing)
FINNISH ALBUMS:
Eden Prairie – Give Up the Ghost (independent)
Joose Keskitalo – New Songs For Old Motifs (Helmi Levyt)
Tams – Menolippu ei minnekään (independent)
Sami Heikkilä & Kolme Viljaa – Sami Heikkilä & Kolme Viljaa (Kitka Records)
Marian Valinta – Kahden valtakunta (independent)
Janne Laurila – Janne tuu jo tänne (Soit Se Silti)
Palor – Lähenee Nyt (Musakonttori)
Janne Laurila & Hot Heros – Nuotiosavua (Playground)
AK-77 – Lowdown Kryptoniitti Blues (independent)
Litku Klemetti – Kukkia muovipussissa (Luova Records)
Jani Matti Juhani – Laulaa Elvistä Suomeksi Vol 2 (Ainoa Productions)
Antero Kaksikäsi – Pihapihlaja (Hyvät Levyt)
INTERNATIONAL EPs:
Clara Mann – Consolations (Sad Club Records)
Dan Wriggins – Mr. Chill (Orindal Records)
Alexis May – Killing Pain, Memories and Time (independent)
Jess Jocoy – Brighter Eyes (independent)
David Myhr – And Now This (Lojinx)
Sarah King – The Hour (independent)
Leche Malo – I Wouldn't Forgive Me Either… (independent)
Jeffrey Silverstein – Torii Gates (Arrowhawk Records)
Katie Spencer – Hurt In Your Heart (KRS Music)
Tiffany Williams – I'll Be Back Soon (independent)
Porlolo – No Praise, No Blame (independent)
Emmett Morris – A Better World's To Come (Gunn St Music)
INTERNATIONAL SONGS:
No clear cut absolute favorites this time around, but here's a couple I love along with a 60 song mid-year playlist.
Melissa Carper – I Almost Forgot About You (Mae Music)
Isaac Vallentin – Diane in the Morning Light (independent)
Will Stratton – Infertile Air (Bella Union)
Esther Rose – Songs Remain (Full Time Hobby / Father/Daughter)
Carlene – Time Passes (independent)
Flora Hibberd – Night, Perpetual (independent)
Summer Dean feat Colter Wall – You're Lucky She's Lonely (independent)
Kelly Sloan – Tangled / I Wanna Wake Up (independent)
Charlie Marie – El Paso (Soundly)
Hurry – A Fake Idea (Lame-O Records)
And here's the playlist. There's a few Finnish ones in the playlist mix too. Random-ish order. Or well not in order of preference. For example the pop stuff is lumped together and so forth. It could also easily be three times longer, so I'm sure there's plenty of stuff missing.
FINNISH SONGS:
Not a clear cut favorite in this category either. Plenty of ones that I love equally. For example these:
Eden Prairie – Birch Street (independent)
Joose Keskitalo – The Doors (Helmi Levyt)
Laura Moisio – Kirje (Texicalli)
Kielo Kärkkäinen – Ajattele tulevaa (Texicalli)
Burning Hearts – Where You Belong (Betula Pendula)
Teini-Pää – Näin sen unessa / Kissat ja koirat (Stupido)
Hulda Huima – Luomet kuin tähdet (Helmi Levyt)
Rock Siltanen Group – Pizzaa ja kaljaa
Haamusoittajat – Ahvenheinä (independent) (this came out in December, but I wanted to revisit, because I love it and it wasn't on Spotify before January)
Astrid Swan – Silvi's Dream (Soliti)
Maria Milvus – Love While You Still Can (independent)
Mosaiikkisiipi – Tiedätkö kuka hän on (independent)
I actually was making a mid-year list out of Finnish too and narrowed it down to 30-ish songs, but then I just threw most I remembered that I've heard on the ongoing Finnish songs playlist (that I haven't really updated during 2021). So there's a bit of an overwhelming number of songs, but you'll find it here if you want to take a look. I know there's something missing too, because I should go through all the weekly posts.
I didn't do Finnish EPs, because that would be pretty much listing everything I remember. Which was pretty much V.Härkönen, Palor and Treemer. All great though.