Carrying on with posting some song and music video favorites from the 20 years that I've been making Onechord.net. Here's the link to the monster playlist, because I don't have the time to write a post about everything.
One more for tonight and then I'll start to slow down this process. I'll never have the time to cover everything from the 20 years and there's plenty of places I haven't gone so far (for example very little country / americana favorites so far), but a lot more can be found the playlist above. This was only supposed to be a glimpse of what I've loved during the years. Tomorrow on the actual birthday I will go through some Finnish favorites and maybe something else and then going back to more normal new music recommendation.
Let's start this one with a couple of wonderful Charlie Whitten songs. I fell in love with that Playwright EP couple years back and it still moves me deeply. The 2020 album I'm Waiting is also pure gold.
And of course we need some Twain, because he matters a great deal to me. Here's a sweet LA / BMG video along with a song cut from Bandcamp. A different than on the spotify playlist, because there's so many to choose from.
Twain at Facebook
Twain Website
Anna Tivel is one of my absolute favorite songwriters right now. She also just released a new album Blue World, which contains mostly revisioned versions of her songs. So here's an older music video for The Question along with beautifully reimagined version of one her finest and most moving songs Alleyway.
Anna Tivel Website
Anna Tivel at Facebook
Next a song from Laura Gibson who made the album of the year 2018. This album is still everything. I Don't Want Your Voice To Move Me. Well that didn't work Laura. It moves me deeply.
Laura Gibson at Facebook
Laura Gibson Website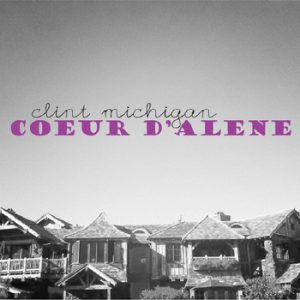 And then wrapping this with a song by Clint Michigan. I think Slowcoustic premiered this beautiful video back then and that's how I became a Clint Michigan fan. I also love this animation by Michal Tlusty so much. Super sweet and deeply moving.