I'm kicking of the year end routine with my favorite EPs of the year. I'll use similar kind of method as I did last year. So these list will have some kind of not-that-serious ranked top 10 and outside of that the order will be completely random and drawn out of a hat. I'm fully aware that music is love and not a competition, but I also listen an insane amount of music and therefore these lists will be really long. That's why I think it might be helpful to give readers some kind of vague ranking of the releases I've loved the most. For example, everyone might not be into listening to all 100 albums that I will select. Anyway, here are my favorite EPs of the year. Hopefully I didn't forget something important. I often do. I did notice that I messed up with forgetting to listen to the brand new Hinton Bower Jones EP before today. Based on first listen, it should be here but after one single listen it might be a bit too early to say it's one of my favorites of the year. I also thought long about including Mercy Bell and Flora Hibberd. Both 7 songs and around 25 minutes. I left them for the album list in the end. Both would be top 3 here, if they were on this list.
Oh and if you are into playlists, you'll find Tidal, Spotify and Apple Music links below the list.
Why Dogs Why – Dress Well Enough (#veryjazzed)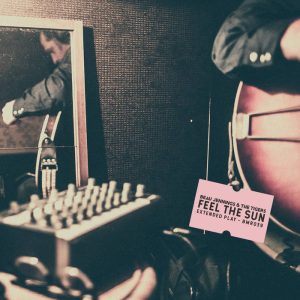 Beau Jennings & The Tigers – Feel the Sun (Black Mesa Records)
Jess Jocoy – Brighter Eyes
David Myhr – And Now This (Lojinx)
Sarah King – The Hour
Leche Malo – I Wouldn't Forgive Me Either It's Just I Have To
Jeffrey Silverstein – Torii Gates (Arrowhawk Records)
Katie Spencer – Hurt In Your Heart (KRS Music)
Tiffany Williams – I'll Be Back Soon
Porlolo – No Praise, No Blame
Emmett Morris – A Better World's To Come (Gunn St Music)
Cecilia James – Different Ground (Cowgirl Boot Girl Records)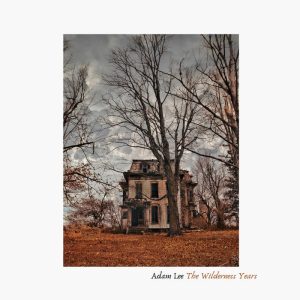 Adam Lee – The Wilderness Years
Miko Marks – Race Records (Redtone Records)
Nick Delffs – Childhood Pastimes (Mama Bird Recording Co)
Trey Burnart Hall – Song I Can't Sing Vol 1 (Vocal Rest Records)
Mr. Alec Bowman_Clarke – A Place Like Home (Corduroy Punk)
The Landovers – Labor Dazed
Renee Reed – J'ai reve (Keeled Scales)
Alexis May – Killing Pain, Memories & Time
10. Ryan Necci & The Buffalo Gospel – Ghost Songs
And let's begin the top 10 with Ryan Necci & The Buffalo Gospel. I could easily make a case of this being both #1 and not on the list at all. #1 because I absolutely love these songs. Not on the list at all, because the songs aren't exactly new and Ghost Songs just gathers together some classic Buffalo Gospel tunes. Nevertheless I wanted to include it, because the songs are fabulous and probably still criminally unknown.
9. Gabi Hartmann – Always Seem to Get Things Wrong (27/29)
Gabi Hartmann released the magnificent title track a couple of years ago and finally followed it up with other great songs. Beautiful stuff.
8. Erin Enderlin – Barroom Mirrors (Black Crow Productions)
Next up is the new EP from the true master of the classic sad country ballad. Erin Enderlin is a such a wonderful country songwriter.
7. Brigid Mae Power – Burning Your Light (Fire Records)
Cover records rarely make the album list, because there's always so much original music available. I can make some exceptions on the less crowded EP list. This is such a a spectacular cover EP from Brigid Mae Power. This Songs:Ohia cover for example. Oh my. I love everything about it.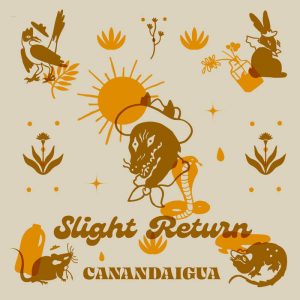 6. Canandaigua – Slight Return (Baja Dracula)
Here this starts to get difficult, because I could flip the last six in any kind of order and be equally pleased with the result. That's why this ranking stuff is pointless and shouldn't be taken very seriously. We'll start with Raul Zahir De Leon's powerful solo project Canandaigua. We could all learn a lot just by listening to this.
5. Dan Wriggins – Mr. Chill (Orindal Records)
Dan Wriggins from Friendship doing some solo magic. I have returned to this throughout the year. So great from first note to last.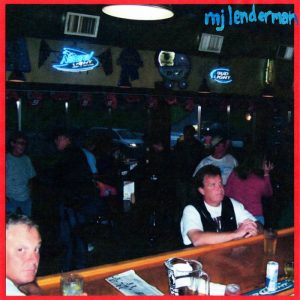 4. MJ Lenderman – Knockin' (Dear Life Records)
Another totally new one for me. Never heard of MJ Lenderman before the day this came out. However, I instantly loved this the minute I heard it and probably started spamming all my various social media feeds about the greatness of this. TLC Cage Match. Damn what a song.
3. Cassidy Snider & The Wranglers – Losing Lovers (Vocal Rest Records)
The last minute entry to this, because this just came out little over a week ago. Of course I had heard the gorgeous advance singles, so it didn't came out of nowhere. Extremely impressive debut from blues-folk singer-songwriter Cassidy Snider.
2. Sylvie – Sylvie (Terrible Records)
I kept on changing the order of the first two several times. It was pretty much a coin toss between Clara and Sylvie. Anyway, I absolutely adore this new project from Ben Schwab, Marina Allen and Sam Burton. What a timeless beauty.
1. Clara Mann – Consolations (Sad Club Records)
And the EP of the year award goes to Bristol, UK. The final song of this EP was my big song crush of 2020 and the full EP from folk songwriter Clara Mann turned out to be equally amazing. Consolations is a treasure.