Part Seven
Part Six
Part Five
Part Three
Part Two
Part One
Drew Beskin – Problematic for the People (Super Canoe)
A bit more pop start for the fourth chapter and kicking it off in Atlanta, Georgia with Drew Beskin's excellent new album. You may know him from The District Attorneys, Purses, Party Dolls etc, but lately he has released great pop/rock albums under his own name. This one might be best of the bunch.
Tuns – Duly Noted (Murderecords)
Next the Canadian pop supergroup Tuns. Matt Murphy, Mike O'Neill, Chris Murphy have again created a slice of melodic pop heaven. In Another Life is especially a gem and one of my big favorite songs of the year.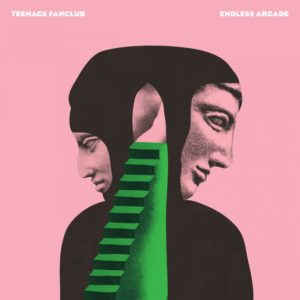 Teenage Fanclub – Endless Arcade (PeMa)
Then the usual Scottish suspects and one of my all-time favorite bands Teenage Fanclub. How could anyone not love Back in the Day for example. That singing just sounds heavenly good.
Layten Kramer – Dear Apathy (Oscar St Records)
Next stop Alberta, Canada where we enter into Layten Kramer's weird psych pop western or whatever you may want to call it. It sounds damn good. That's for sure.
Icarus Phoenix – No Tree Can Grow To Heaven Unless Its Roots Reach Down to Hell
I'm kinda ashamed I slept a bit on the first Icarus Phoenix album that was a cassette only release last year. I listened it a lot this year when it became more widely available. So this entry can kind of covers both the debut and this 2021 follow up. Both are wonderful and best stuff that long time blog favorite Drew Danburry has ever created.
Mark Fredson – Nothing But Night (Soundly)
This new one from Nashville-based songwriter Mark Fredson could be a good soundtrack for that 80s dance party Drew was singing above. Such a great record again from mr Fredson. Especially Sorry Johnny and Long Shot are absolutely magnificent.
Dillon Warnek – Now That It's All Over
Staying in Nashville for the debut full-length from singer-songwriter Dillon Warnek. Last year I included him on the EP list and now we finally have an awesome album too.
James McMurtry – The Horses and the Hounds (New West Records)
From Good Man to Decent Man. Another awkward song transition. Anyway, James McMurtry is one of the finest American songwriters and if he releases an album, you probably will find it from most rootsy eoty lists. Mine is not an exception. Wonderful songwriting and storytelling.
Charlie Marie – Ramble On (Soundly)
More Nashville artists and more artists that was on the EP list few years back and now hits the album list with a debut album. What a great classic country album from Charlie Marie. El Paso is my big favorite but I do love the whole album.
Sierra Ferrell – Long Time Coming (Rounder Records)
This sure has been Long Time Coming and plenty of folks who've had those GemsOnVHS videos on repeat have been dying to hear this one. Well good things to come those who wait and now Sierra Ferrell's Rounder album is finally here. And it's mighty good one as expected.
Charles Wesley Godwin – How the Mighty Fall
Charles Wesley Godwin stormed into the americana / country world with a wonderful debut album Seneca a few years back and now follows it up with an equally impressive How The Mighty Fall.
John R. Miller – Depreciated (Rounder Records)
A new album from country-folk songwriter John R. Miller is always a big deal and Depreciated is not an exception to the rule. Awesome roots album all-around.
Allison Russell – Outside Child (Fantasy Records)
This next is one of the most powerful and deeply moving albums of the year. Outside Child by Canadian songwriter Allison Russell makes a lasting impression.
Emily Scott Robinson – American Siren (Oh Boy Records)
A new Emily Scott Robinson is again filled with some amazing songwriting. Hometown Hero for example. Now that's a song. Just wow.
Libby DeCamp – Westward and Faster
Wrapping this fourth chapter with a big favorite of mine. This Libby DeCamp album would be very high even on a ranked list. Kind of a same story here as with Sierra Ferrell. Had seen some GemsOnVHS and other videos some years ago and had been eager to hear more ever since. Now there's a full album and it's so wonderful.