Part Seven
Part Six
Part Five
Part Four
Part Two
Part One
Aaron Frazer – Introducing (Dead Oceans / Easy Eye Sound)
A soulful start to this one and kicking it off with Aaron Frazer's awesome solo debut. I perhaps even prefer this over the new Durand Jones & The Indications album, but both are must listen.
Curtis Harding – If Words Were Flowers (ANTI)
A late soul gem this year is the new Curtis Harding album that just came out a month ago. Absolutely superb stuff all around.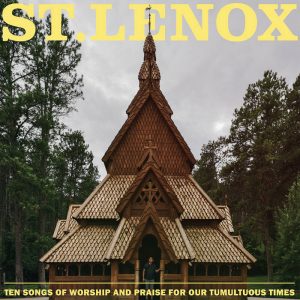 St. Lenox – Ten Songs of Worship and Praise for our Tumultuous Times (Don Giovanni Records)
Next St.Lenox and his unique indie pop brilliance. Again ten fabulous songs. This time of worship and praise for our tumultuous times. Arthur is at a Shiva is a big favorite and I highly recommend checking out the music video for it too. Baking tips, life lessons and a great song. What's not to love.
Doc Feldman & The Alt + Cntry + Delete – A Healthy Dose of Anxiety
Next a healthy dose of anxiety from Lexington, Kentucky by long time favorite Doc Feldman. Another one of those awkward transitions, because my favorite song here is the almost hymn-like Help Never Comes from Above and therefore it fits nicely after that St. Lenox album. Anyway, it's a great album full of exceptional darker kind of americana.
Buffalo Nichols – Buffalo Nichols (Fat Possum Records)
Moving over to Wisconsin for the deeply moving Buffalo Nichols album. You might previously know him as one half of the roots duo Nickel&Rose and there's at least one song here that can be found from their catalogue too. The new solo record is most likely his finest work yet. A really powerful album full of captivating blues songs.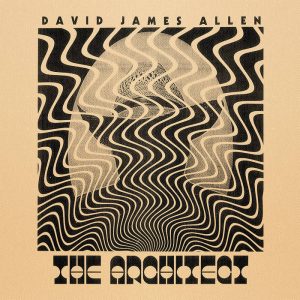 David James Allen – The Architect (Garment District Records)
Back in Canada and Prince Edward, Ontario to be more precise. I've been somewhat familiar with country folk songwriter David James Allen for a while, but perhaps didn't fully understand how great he was until the advance singles for this album started to drop. I loved each and everyone and later on found that the full-length lived up to my sky high expectations.
Joshua Ray Walker – See You Next Time (State Fair Records)
Back to Texas for the third Joshua Ray Walker album. I've loved his stuff ever since I heard the Canyon few years back. Perhaps that one album where everything clicks perfectly is still missing, but it's hardly an issue because there's so much to love on each album. Another great one for sure.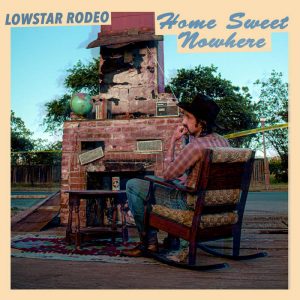 Kevin Carducci – Home Sweet Nowhere
Then some obscure California country from Kevin Carducci. Back when I bought this, this was under the moniker Lowstar Rodeo, but it seems like Kevin has changed that and uses his own given name nowadays. Toward the Light is probably my favorite song that anyone has written about this pandemic shit. I love it so much.
Turner Cody & The Soldiers of Love – Friends In High Places (Capitane Records)
Songwriter Turner Cody is one of my long time favorites and has pretty much guaranteed spot on these lists. This time he teamed with The Soldiers of Love and together they created a timeless album full of gorgeous songs.
Esther Rose – How Many Times (Full Time Hobby / Father/Daughter Records)
I fell for the music of Esther Rose when I heard the song Don't Blame It on the Moon a few years back. How Many Times keeps my feelings toward her songs intact. Songs Remain is the big favorite here and one of my absolute favorite songs of the year.
Jeremy Ferrara – Everything I Hold (American Standard Time Records)
This year we also got more folk magic from Portland's Jeremy Ferrara. Just guitar and a beautiful voice, but that's often all I really need.
Johanna Samuels – Excelsior! (Mama Bird Recording Co / Basin Rock)
Next a couple of treasures from the Mama Bird vaults. First LA-based songwriter Johanna Samuels who has previously been featured on the EP list and now does the same on the album list with this awesome Sam Evian-produced debut album.
Tristen – Aquatic Flowers (Mama Bird Recording Co)
We also have a new Tristen album in this world and what a delightful pleasure it is to be able tp spend a day or a month in the arms of such a great album.
Josienne Clarke – A Small Unknowable Thing (Corduroy Punk)
A rare visit to Scotland on this list, but more than a worthy one because the new Josienne Clarke album is really strong and impressive.
Lucy Dacus – Home Video (Matador Records)
Wrapping this third chapter with one of the bigger names here, but I won't hold that success against Lucy Dacus. After all, that's the kind of recognition I hope all the artists on this list gets. Home Video is a mighty good album and Going Going Gone is one of my favorite songs of the year.