Should I get back to these short posts of songs and music videos that I love? I don't really know, but here's one anyway. Starting from Portland, Oregon with the latest MAITA song/video Loneliness. It's a wonderful outtake from their forthcoming album I Just Want the Be Wild for You that will be released by Kill Rock Stars on the 18th of February.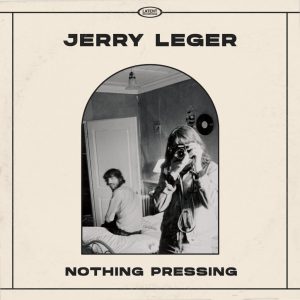 Across the border and over to Toronto, Canada where long time favorite Jerry Leger is getting ready to release his next full-length. The album Nothing Pressing is due out March 16th on Latent Recordings. The announcement came with this magnificent lead single Have You Ever Been Happy?
I think it's mandatory to visit Nashville in these round-up posts, so let's take care of that with one of the first album highlights of the year. A new album Listen to the Blood from The Kernal came out 14th of January on Single Lock Records. Here's the great single The Fight Song that also features the fabulous Caitlin Rose along with another album favorite Wrong Turn to Tupelo.
Jake Balzer did his best to not be included on my EPs of the year 2022 list by releasing his gorgeous Never Better EP on the 31st of December. I may have to disappoint him and bend the rules a little bit, because I probably won't have the heart to leave this out if the blog/world still exists at the end of 2022. Let's wrap with a Red Barn live take of EP track In Your Memories.