Next up is my favorite EPs of the year. I guess one could argue that few here are albums and some just singles. My apologies if you feel like I've misplaced your release. I guess what matters is that I really like it. I did put the numbers there this time around, but it's kind of arbitrary. I could easily move EPs up or down 5 spots and be probably just as happy with the list. Music is love, not a competition.
The 2nd of December release date kind put me in trouble, because a lot of my faves released new EPs that day. It was hard to decide whether to feature them or not. On the other hand, they are too good to not include, but then I also worry about recency bias and should I include something I just heard a minute ago. In the end I did include several of them. Didn't have time to listen them all enough.
Not a whole lot of writings and descriptions, because I don't have the time and well does anybody really care about that. The records are what matters. And yeah, definitely possibility I forgot something and a fact that there's stuff I haven't even heard. This is just a one man hobby spare time operation.
There's a playlist at the bottom if you are into such things. An easy way to give an introduction, but remember to buy music too if you are able to do that. But don't worry if you aren't. Food and rent comes first no matter how much you want to support the arts.
FAVORITE EPs OF THE YEAR 2022
30. Ryan Dugre – Look See (Ruination Record Co)
Kicking things off in New York with some beautiful solo guitar work from Ryan Dugre.
---
29. Stephen Simmons – Honey from a Spoon
Next stop Nashville, Tennessee and some gorgeous folk/americana storytelling from long time favorite Stephen Simmons.
---
28. Reilly Downes – Spent
Next up some Chicago folk/country by songwriter Reilly Downes.
---
27. Glory Daze – Honey, I (Plastic Records)
I don't know too much about Glory Daze from Louisville, KY, but somehow I found this moving folk EP and instantly fell for it. Especially the last song Every Aching Memory something special.
---
26. Gina Leslie – No, You're Crying
New Orleans, Louisiana and some lovely lonesome vintage jazz meets americana heatbreak from songwriter Gina Leslie. Love that title too.
---
25. Jake Balzer – Never Better (Natural Blue)
Jake Balzer tried to lured his way out of this year end galore by releasing his wonderful americana EP on the 31st of December 2021. Not that easy Jake. We are going to bend the rules, because it's too good to leave out.
---
24. Sequoia – Bullfighter (American Standard Time)
Bullfighting should be left in the history books. Or songs because Sequoia from Richmond, Virginia wrote a captivating story so well with that title track. A mighty good EP as a whole too. Full of gorgeous down-to-earth folk ballads.
---
23. Marjorie – Doesn't Exist (Whatever's Clever)
Back in New York for some lovely dreamy indie pop vibes. Throw some 70s there too like Margo Guryan and you might get close. Enchanting.
---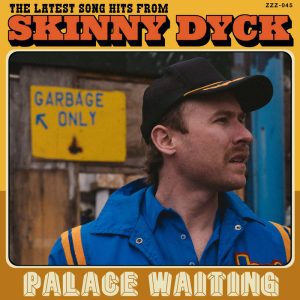 22. Skinny Dyck – Palace Waiting (Sound Asleep Records)
Classic country from Alberta, Canada on the legendary Swedish label.
---
21. Ryan Necci & The Buffalo Gospel – Battle Cry
Ryan Necci & The Buffalo Gospel has a steady presence on my year end lists and let's not make 2022 an exception. Again a great collection of songs.
---
20. Have Gun, Will Travel – Silver Sounds
A long time faves from Florida are back with a fabulous EP. Cardiology for example is some classic Matt Burke. Takes me back to the Salad Days.
---
19. Mt. Misery – The Time it Takes (Quiet Crown)
Hartlepool UK, indie pop from Mt. Misery including a great cover of 90s pop classic You & Me Song (The Wannadies). Own material rules too.
---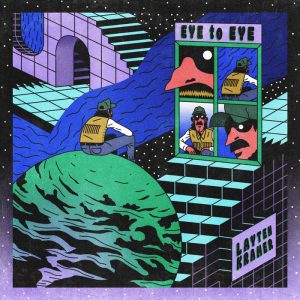 18. Layten Kramer – Eye to Eye (Nice Guys)
One of the late gems. Canadian soft pop wizard Layten Kramer made the cut on the album list a year back and now followed it with another gorgeous playful pop treasure.
---
17. Skyway Man & Andy Jenkins – Nothing No. 1 (Mama Bird Recording Co)
A soft psych folk-rock collaborative EP from Skyway Man & Andy Jenkins. Molly Sarle also has a major role by delivering beautiful guest vocals.
---
16. Thorsten Nesch – Only Strangers + others from the monthly series (Polterzeitgeist Records)
Thorsten Nesch has a monthly EP series going on. This place is sort for all of those, because not one has significantly risen above the others. I put in Only Strangers as example, because it has my favorite song The One I Tried to Love. But I also love songs from other EPs. For example Brothers for A While and Death, Jail or Janitor would be on my dream EP.
---
15. Shoulder Season – Not the Time
Halifax indie rock / punk / power pop. Damn how I love the song Dominoes. Instantly fell for it after getting the promo mail and feeling remains the same after dozens of spins.
---
14. Elk Hound – Wordless Shore (SonaBLAST! Records)
Another one that maybe could be on the album part too. I think I've even seen themselves referring to this sometimes as an EP and sometimes as an album. But what matters is that it's a damn good release from this Louisville Kentucky band. Gives be some Songs:Ohia / Jason Molina vibes. Why not Crazy Horse too.
---
13. Partner – Time is a Car (You've Changed Records)
Very fond of this new EP from Partner too. Especially Fear That Closes the Heart is just fantastic 80s kinda pop hit. Should be a hit at least.
---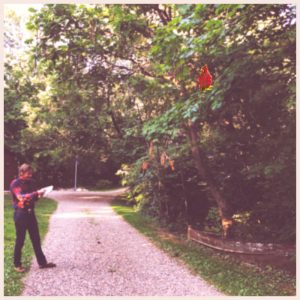 12. Michael James Tapscott – Michael, The Worst (Royal Oakie)
Another last minute entry, but it's not like an I can leave this out from the list. Another atmospheric folk beauty from Michael James Tapscott.
---
11. Clara Mann – Stay Open (sevenfoursevensix)
Next over to Bristol, UK to meet up with the winner of last year's ep of the year award Clara Mann. Not quite as high place this time around, but I still love her beautiful folk songs.
---
10. Gus Clark & The Least of His Problems – Some of My Songs (Plastic Pistol Records)
A couple of reasons that this release from country crooner Gus Clark shouldn't be here a) The bandcamp release date is 2020 and I heard and shared some of these songs back then b) 7 songs is approaching album length. But these are overruled by the fact that he did release it elsewhere in March 2022 and most importantly it's a fantastic collection of real classic country songs.
---
9. J.E. Sunde & Dory Bavarsky – Songbook Vol. 1 (Full Color Sound Records)
One of my favorite songwriters in the world J.E. Sunde collaborating with Dory Bavarsky to create songs in the tradition of the Great American Songbook. Yeah, I know that will rule even without listening and oh my I'm going to listen a lot.
---
8. Terry's Paradise – Postmodern Doowop
Third awesome EP of postmodern doowop by Terry's Paradise from Portland, Oregon.
---
7. Mila Webb – Lucky Nights (Perpetual Doom)
Mila Webb released an very impressive debut EP. All four songs are pure gold.
---
6. The Reds, Pinks and Purples – Slow Torture of an Hourly Wage (Burundi Cloud)
There's so much music coming from Glenn Donaldson that it's hard to keep up with all of it. It's not a problem though, because it's all high quality indie pop. The title track here is one of my favorite songs of the year. A good soundtrack for my factory day job.
---
5. Heather Valley – Eternal Rest
A moving three song collection from Hamilton, Ontario based americana / country songwriter Heather Valley. That last song Jim Hanlon is absolutely marvellous.
---
4. The Lostines / Nick Shoulders & the Okay Crawdad – Heart of Night Split EP (Gar Hole Records)
One of the last minute entries is this split between The Lostines and Nick Shoulders. Girl groups meet country heaven going on in here. Absolutely love it.
---
3. Josienne Clarke – I Promised You Light (Corduroy Punk Records)
An early 2022 favorite was this beautiful EP from UK singer-songwriter Josienne Clarke. She also released an excellent cover EEP late in the year.
---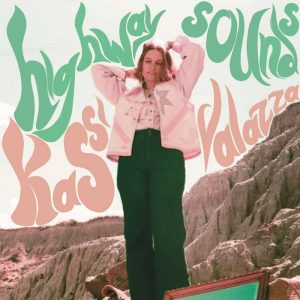 2. Kassi Valazza – Highway Sounds
Thought about sharing that first place, because I love this so much. Kassi Valazza from Portland, Oregon has become one of my favorite songwriters during the past few years and it was so great to get new music from her. Country, desert rock, psych folk and what not. What a beautiful collection of songs.
---
1. Ivy Wye – Hope's Convenience
The EP of the year is Hope Convenience by Ivy Wye. This beauty from Canadian singer-songwriter Sarah Hardy would rank high among the albums too, because it's one of the releases I loved the most during 2022. Such a wondrously beautiful 70's influenced folk EP that follows the path of Vashti Bunuan, Sibylle Baier and Linda Perhacs. I have nothing but love for this.
---