The year end routine continues with the international albums of the year. A good year of music again and even though the list is long, I still would have liked to be able to squeeze in another 50 or so. If you are not on this, it doesn't mean I don't like your album. There's just a few hundred excellent albums out there and I listen a lot of music. I did put the numbers there this time around, but it's kind of arbitrary. Music is love, not a competition. I could move these albums up or down 30 spots and be just as happy with it. So they are there as a small guidance of what meant the most to me but don't take them too seriously.
I left out a lot of the bigger names, because I just didn't listen to them all that much. As years go by, I tend to focus more and more on the smaller names. I feel like that's my part in this eco system. There's not a thing I can do for someone with a big following, but I can maybe help some small artists a little bit by listening and sharing their music. So that's why there's some surprise absence of albums that most likely should be here if I had listened them enough.
There's a playlist link with one song each on the final part, if you are into such things. An easy way to give an introduction, but remember to buy music too if you are able to do that. But don't worry if you aren't. Food and rent comes first no matter how much you want to support the arts. I didn't add those Bandcamp links this time around. The page just seem to load forever, if there's a trillion embeds on it. So sorry about that.
Not a whole lot of writings and descriptions, because I don't have the time and well does anybody really care about that. The records are what matters. And yeah, definitely possibility I forgot something and a fact that there's stuff I haven't even heard. This is just a one man hobby spare time operation.
100 FAVORITE ALBUMS OF 2022
100. Ingredient – Ingredient (Telephone Explosion Records)
A beautiful danceable collaboration between two big favorites Ian Daniel Kehoe and Luka Kuplowsky. Also highly recommend the new Ian Daniel Kehoe solo even though it didn't make the cut here, because some of it falls a bit outside of my narrow-minded taste (but I absolutely love parts of it like the song Sweet & Sour and the music video for it).
99. Kyle Morgan – Younger at Most Everything (Team Love)
Beautiful NYC folk by songwriter Kyle Morgan.
98. Darren Hanlon – Life Tax (Flippin' Yeah Records)
A long fave time from Australia released another gorgeous album of his folk-pop storytelling.
97. Jack M. Senff – Low Spirit (Skeletal Lightning)
Until Jack M. Senff I mostly knew Traverse City from NHL prospect tournament, but apparently they also have excellent folk singer-songwriters. I love that song called Thunder Roll On.
96. Lincoln Barr – Forfeit the Prize (Two Roads Records)
Beautiful new album from songwriter Lincoln Barr. Sophisticated pop, jazzy vibes, chanson and what not. Easier to love than describe.
95. Apollo Ghosts – Pink Tiger (You've Changed Records)
This has both wonderful pop songs and enchantingly beautiful little folk tunes. What a lovely album from the Vancouver-based on Apollo Ghosts.
94. Jenny Berkel – These Are the Sounds Left from Leaving (Outside Music)
A poetic and atmospheric folk beauty from Canadian songwriter Jenny Berkel.
93. Marina Allen – Centrifics (Fire Records)
A beautiful folk album that draws from the 70s, but don't feel out of place in 2022.
92. Mo Troper – MTV (Lame-O Records)
This lo-fi bedroom power pop of the latest Mo Troper album might be a bit required taste and you either love it or hate it. I belong to the first category.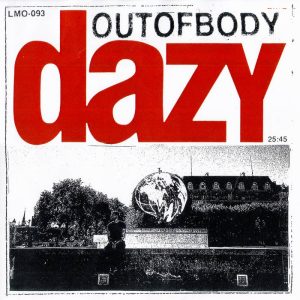 91. Dazy – OUTOFBODY (Lame-O Records)
Power pop blast from Dazy. Kinda like noisier FOW at times.
90. Dungeon of Skeletons – Patterns (Riverbox Music)
Power pop greatness from the Kline family.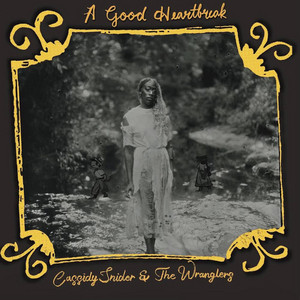 89. Cassidy Snider & The Wranglers – A Good Heartbreak (Vocal Rest Records)
Last year Cassidy Snider & The Wranglers ruled the EP list and followed it up with an excellent debut full-length in 2022.
88. Anne Malin – Summer Angel (Dear Life Records)
Haunting folk tales of love and violence from Anne Malin.
87. Eliza Niemi – Staying Mellow Blows (Vain Mina Records / Tin Angel Records)
Kinda cute on the surface, but underneath is has the ability to mess you up. But in a good way. Eliza Niemi is a Toronto-based Canadian songwriter, but based on the last name and the label name, there's probably some Finnish background too.
86. Evan J Cartwright – bit by bit (Idee Fixe Records)
Eccentric art pop / folk from Canadian drummer extraordinaire Evan J Cartwright.
85. John Fullbright – The Liar (Blue Dirt Records / Thirty Tigers)
A most welcome return from the great John Fullbright.
84. Shawn Hess – Hey, Friend
Country gold from Wyoming by songwriter Shawn Hess.
83. Emily Rose & The Rounders – Emily Rose & The Rounders (Mock Records)
Some beautiful traditional country music from Los Angeles by Emily Rose & The Rounders.
82. Honey Harper – Honey Harper & The Infinite Sky (ATO Records / PIAS)
Country music for everyone from Honey Harper. Or so they say and I tend to agree and can easily recommend this even to folks who aren't as heavily interested in country and americana as I am.
81. Sophie & The Broken Things – Delusions of Grandeur (Petaluma Records)
Marvellous folk rock / alt.country from Nashville's Sophie & The Broken Things.
80. Jerry Leger – Nothing Pressing (Latent Recordings)
Next we have the latest from Toronto's Jerry Leger who is always able to craft some of the finest folk rock songs.
79. Dogbreth – Believe This Rain (Phat 'n' Phunky)
One of the new finds of the year was Dogbreth from Tuzcon, Arizona. It was all love after I heard the song How You Did That My kinda pop sense there.
78. The Burning Hell – Garbage Island (BB*Island)
More genre-hopping witty brilliance from The Burning Hell.
77. Steven Lambke – Volcano Volcano (You've Changed Records)
Poetic and reflective work of art from Toronto's Steven Lambke.
76. Ellen Froese – For Each Flower Growing (Victory Pool)
I've loved some of these songs a long while and in late 2022 Ellen Froese finally released her wonderful new album.
75. Lonny – Ex-Voto (Horizon / Un Plan Simple / Horizon)
The lone French entry is this enhancting folk album from Lonny.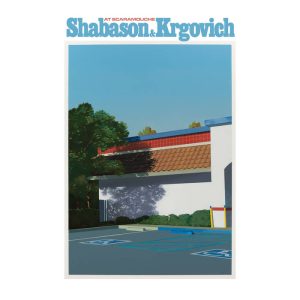 74. Shabason & Krgvich – At Scaramouche (Idee Fixe Records)
Smooth and elegant sophisti-pop from the loveliest of duos Joseph Shabason and Nicholas Krgovich.
73. Charlie Whitten – Castles and Fireworks
Long time fave Charlie Whitten surprised us with a new album. I absolute love the song Bright.
72. Michael Rault – Michael Rault (Wick Records)
70s kinda pop perfection from Canadian-born LA-based songwriter Michael Rault.
71. The Boys with Perpetual Nervousness – The Third Wave Of… (Bobo Integral)
Third excellent wave of pop treasures from the half-Spanish and half-Scottish pop stalwarts.
70. The Model Shop – Love Interest (Meritorio Records)
The Model Shop made one of the finest indie pop albums of the year. Letters to Melissa and The Greatest Only should be hits.
69. Friendship – Love the Stranger (Merge Records)
New Friendship is also a must. Dan Wriggins is such an exceptional songwriter.
68. Carson McHone – Still Life (Loose Music / Merge Records)
Folk rock excellence from Austin-based songwriter Carson McHone.
67. MAITA – I Just Want to Be Wild For You (Kill Rock Stars)
I've been following Portland's MAITA since the Waterbearer EP and the band continues to impress me.
66. VanWyck – The Epic Tale of the Stranded Man (Excelsior)
Folk tales and beautiful songs by Dutch singer-songwriter VanWyck.
65. Jeremy Squires – Hymnal (Blackbird Record Label)
Long time fave Jeremy Squires from North Carolina back with another excellent album of poignant folk/country songs.
64. Katie Spencer – The Edge of the Land (Lightship Records)
Excellent UK folk album by singer-songwriter Katie Spencer.
63. Kaitlin Butts – What Else Can She Do (Soundly)
One that you'll find from most country-flavored year-end lists. Kaitlin Butts from Oklahoma is such a great songwriter.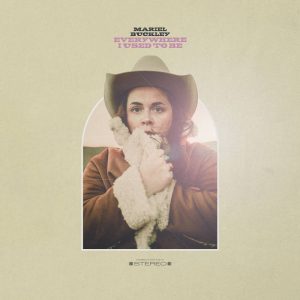 62. Mariel Buckley – Everywhere I Used to Be (Birthday Cake Records)
Country / folk greatness from Calgary by songwriter Mariel Buckley.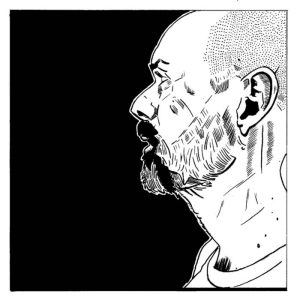 61. Icarus Phoenix – Sometimes Our Shadow Gets in the Way (Telos Tapes)
I've always liked Drew Danburry, but these Icarus Phoenix albums have lifted his songwriting to a new level.
60. Uni Boys – Do It All Next Week (Curation Records)
More of that new brand of rock'n'roll called power pop. The sort of late 70s rockin' type. I love it.
59. 2nd Grade – Easy Listening (Double Double Whammy)
A power pop treasure from Philadelphia.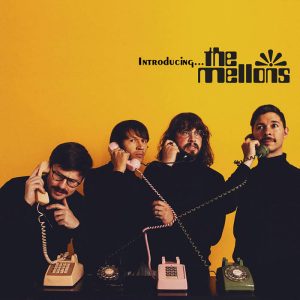 58. The Mellons – Introducing The Mellons (Earth Libraries)
Psych folk, baroque pop, harmonies and lovely melodies. Just ah like The Blades of Grades used to sing.
57. Izaak Opatz – Extra Medium (Mama Bird Recording Co)
Witty weird folk rock storyteller excellence from Izaak Opatz.
56. David Miner – Heartache Songs (Potholes Records)
The good kind of country heartache from David Miner.
55. Li'l Andy – The Complete Recordings Of Hezekiah Procter
To create a fictional 1920s songwriter, write songs as him and then record them with old equipment to make it sound as authentic as possible. That's some good kind of crazy. It works too.
54. Mike Adams at His Honest Weight – Graphic Blandishment (Joyful Noise Recordings)
Gorgeous melodic indie rock / power pop from Bloomington's Mike Adams at His Honest Weight. Me & Tammy is one of my favorite pop songs of the year.
53. Office Culture – Big Time Things (Northern Spy Records)
What a lovely album. Smooth jazzy sophisti-pop from the NYC band led by songwriter Winston Cook-Wilson.
52. Daniel Romano's Outfit – La Luna (You've Changed Records)
One massive song in 12 different parts. Sounds exactly like something that Daniel Romano would do.
51. John Moreland – Birds in the Ceiling (Old Omens / Thirty Tigers)
John Moreland is back with a new beauty that falls somewhere between folk and avant-pop. Generational Dust is quite a song.
50. American Aquarium – Chicamacomico (Losing Side Records)
American Aquarium has been one of the premier americana / alt. country bands during the past decade and again they wrote one hell of a record.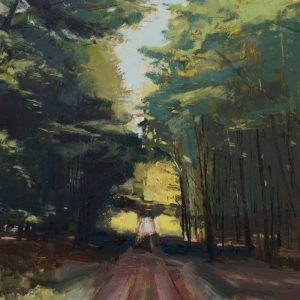 49. Small Sur – Attic Room (Worried Songs)
This takes me back to the golden slowcoustic days. That's probably where I first encountered the music of Small Sur. Magical atmosphere and beautiful songwriting.
48. Alex Dupree – Thieves (Keeled Scales)
Enchanting lyrical storytelling from Austin-based songwriter Alex Dupree.
47. Maya De Vitry – Violet Light (Mad Maker Studio)
One of the early favorites of the year was this beautiful and moving album from Maya De Vitry.
46. Young Guv – III / IV (Run for Cover Records)
Maybe cheating a little bit, because I'm grouping the two albums from Toronto's pop giant Young Guv together. Not a whole lot though, because you can buy them as a double LP as well. I would go with III, if I had to choose because it has some of my absolute favorite pop songs of the year (Same Old Fool etc).
45. Charley Crockett – The Man from Waco (Son of Davy / Thirty Tigers)
Charley Crockett is a prolific songwriter, but that's not an issue when the quality remains super high. More country greatness from the man.
44. Brennen Leigh with Asleep at the Wheel – Obsessed With the West (Signature Sounds Recordings)
Western swing in 2022. Well count me in for sure. And Brennen Leigh made it work beautifully with more than a little bit of help from Asleep at the Wheel.
43. Ian Noe – River Fools & Mountain Saints (Lock13 Records / Thirty Tigers)
I've been fan of Ian Noe since the Off the Mountaintop EP. World class songwriter.
42. Chris Canterbury – Quaalude Lullabies (Rancho Deluxe Records)
Poignant americana heartache with awesome storytelling.
41. Caitlin Rose – CAZIMI (Pearl Tower Record / Missing Piece Records)
One of the most welcome returns of the year. So lovely to have a magnificent new Caitlin Rose album in this world.
40. Gladie – Don't Know What You're in Until You're Out (Plum Records)
This list definitely needs some energy and who better to provide it than Augusta Koch and Gladie from Philadelphia. I've been a big fan since the song 20/20 and this new album is again so damn good.
39. Erisy Watt – Eyes Like the Ocean (American Standard Time Records)
Back to the comfortable folk sounds, but of course with excellent songwriting too. Erisy Watt from Portland, Oregon made a great album.
38. Arlo McKinley – This Mess We're In (Oh Boy Records)
First wrote about Arlo McKinley back in 2014 and he still continues to rule this mess I'm in.
37. The Reds, Pinks and Purples – The Summer At Land's End (Tough Love)
Glenn Donaldson from The Reds, Pinks and Purples has a perfect pop sense and has again created an excellent collection of pop songs.
36. Little Mazarn – Texas River Song (Dear Life Records)
The charming experimental folk beauty from Little Mazarn.
35. Wilder Maker – Male Models (Western Vinyl)
The charming genre-hopping beauty from Wilder Maker. A lot of guest vocalists, but still manages to feel like a complete work of art instead of a compilation of sorts.
34. Lost Dog Street Band – Glory / Benjamin Tod – Songs I Swore I'd Never Sing
Long time fan of Benjamin Tod's songwriting. Both solo stuff and Lost Dog Street Band material rule my world. Obviously kinda cheating to group them here together, but this is not that serious and it saves a spot for someone else on the list.
33. Isaac Vallentin – Juma (Gatekeepers of Love)
New reflective beauty from Pictou, Nova Scotia songwriter Isaac Vallentin.
32. North Atlantic Explorers – Night Owls
This was probably the first album that I loved in 2022 and the feeling holds as true here at the end of 2022 too. Cinematic and sophisticated beauty from Vancouver-based North Atlantic Explorers.
31. Matt Dorrien – Blue Pastoral (Mama Bird Recording Co)
From the key of grey to blue pastoral and still beautifully exploring American songwriting tradition from Newman to jazzy undertones.
30. Fonteyn – Trip the Light Fantastic (Born Losers Records)
A new find was songwriter Fonteyn and this heavenly beautiful 70s influenced pop album.
29. Caleb Caudle – Forsythia (Soundly)
Long time fave Caleb Caudle went to the Cash Cabin and recorded this gorgeous americana album with acclaimed sessions musicians.
28. Julianna Riolino – All Blue (You've Changed Records)
Everything is just wonderful starting from that Judee Sill homage in the cover art. A great album from Canadian Julianna Riolino.
27. Carla Geneve – Learn to Like it (Dot Dash)
Carla Geneve is one of my favorite Australian singer-songwriters these days. Such a great album.
26. Sloan – Steady (Yep Roc)
A blog with a this title obviously loves Sloan. The band is still in top form too and this is just as great as those records that inspired me some decades ago.
25. Dakota Hall Scott – Bakersfield, CA
Folk singer-songwriter Dakota Hall Scott from Albuquerque, New Mexico become a big personal favorite with the release of his debut My Body Longed For The Summer. This follow up is almost equally great album full of Townes-like song treasures.
24. Kelsey Waldon – No Regular Dog (Oh Boy Records)
A really strong album from country singer-songwriter Kelsey Waldon.
23. Joshua Hedley – Neon Blue (New West Records)
Classic country heaven from songwriter Joshua Hedley.
22. John Calvin Abney – Tourist (Black Mesa Records)
A long time fave John Calvin Abney with a captivating new album.
21. Dawn Riding – You're Still Here (SF Speakeasy Studios / Long Road Society)
Powerful American folk songwriting from Sarah Rose Janko aka Dawn Riding.
20. Adeem the Artist- White Trash Revelry (Four Quarters Records / Thirty Tigers)
The last minute entry is this really powerful americana album from Adeem the Artist. Maybe would be even higher, if it had been released a bit earlier and I had spend more time with it. Wonderful songwriting and an important an album.
19. Simon Joyner – Songs From a Stolen Guitar (BB*Island)
Simon Joyner might well be one of the finest songwriters of the past few decades and this is again a work of art.
18. Martha – Please Don't Take Me Back (Specialist Subject)
DIY Power pop / punk from Durham, UK. Baby Does Your Heart Sink? might be the best pop song of the year.
17. Courtney Marie Andrews – Loose Future (Fat Possum Records)
Another long time fave Courtney Marie Andrews was also back with a new marvellous album.
16. Robert Leslie – Halfway Home
Charming album from NYC by folk singer-songwriter Robert Leslie.
15. S.G. Goodman – Teeth Marks (Verve Forecast)
I really loved the debut and now we got more deep southern cuts from S.G. Goodman. Impressive work once again.
14. Thomas Dollbaum – Wellswood (Big Legal Mess)
New songwriting giant from New Orleans. I've listened Moon countless amount of times.
13. Tommy Alexander – Feelings (Fluff & Gravy Records)
Tommy Alexander lives in Nashville these days and is continuously getting better as a songwriter. Feelings is a strong collection of poetic folk/americana songs.
12. Taylor Kingman – Hollow Sound (Mama Bird Recording Co)
TK & The Holy Know-Nothings frontman Taylor Kingman going solo and delivering some darker, minimalist folk sounds and compelling songwriting.
11. Scott Ballew – Leisure Rodeo (Royal Oakie)
I had missed the earlier album, so Scott Ballew was a new songwriter for me but I've been fully on board ever since I first heard the first single Blue Eyes from this new album. So damn good.
10. Twain – Noon (Keeled Scales)
An all-time fave Twain delivering those perfect songs that are kinda light and gentle on the surface, but have the power to cut deep when you really listen.
9. Joan Shelley – The Spur (No Quarter Records)
I think it's safe to say that I'm going to love every Joan Shelley album and every Dwight Lightning photo. What a beautiful folk album once again.
8. Andres Miguel Cervantes – The Crossing (Speakeasy Studios SF)
One of the last minute entries especially this high on the playlist. The record has been out since March, but I missed it back then and only found it a couple of weeks back when Dawn Riding's great album came out on the same label. It has been on heavy rotation ever since, because Mexican-American Andres Miguel Cervantes is an exceptional country/folk songwriter.
7. The Delines – The Sea Drift (Decor Records)
More country soul excellence from Portland's The Delines. Willy Vlautin writes the stories and Amy Boone sends them into your heart with more than a little help of from an accomplished band.
6. Melissa Carper – Ramblin' Soul (Mae Music / Thirty Tigers)
Songwriter Melissa Carper from Bastrop, Texas has quicky become one of my favorites. The solo debut Daddy's Country Gold pretty much took over these lists year ago and the follow up here is equally awesome. All kinds of rootsy perfection from country tearjerkers to upbeat groovy ones.
5. Austin Leonard Jones – Dead Calm (Perpetual Doom)
Austin Leonard Jones has been a big favorite this year. Very fond of his mellow country groove. Add some witty stories that make you smile even when they shouldn't.
4. Erin Rae – Lighten Up (Good Memory / Thirty Tigers)
Any of these last four could really be the album of the year. I love them all pretty much equally. First we have the beautiful cosmic country of Nashville-based songwriter Erin Rae. I've been a fan for a long time and this new album is again brilliant. Mind/Heart is one of my favorite songs of the year.
3. MJ Lenderman – Boat Songs (Dear Life Records)
Next the MJ Lenderman rollercoaster Boat Songs. TLC Cagematch would be one of the songs of the year, if it already wasn't one of last years favorites when it appeared on the EP. So Tastes Just Like it Costs hits the homerun this year along with everything else on the album. 90s indie rock meets Jason Molina. Hell yeah.
2. Willi Carlisle – Peculiar, Missouri (Free Dirt Records)
And then there's the poet and folk singer-songwriter Willi Carlisle from Fayetteville, Arkansas. It has been nothing but love since the first single Tulsa's Last Magician came out. That might be my favorite song of the year and the rest of the album is equally impressive full of first class storytelling.
1. Anna Tivel – Outsiders (Mama Bird Recording Co)
And the album of the year is Outsiders by Anna Tivel. The slightest of margins, because I loved the whole top four in different ways. But in the end, Anna Tivel felt like the only right choice, because she has been one of my absolute favorite songwriters for five years or so and her songs mean the world to me. Black Umbrella, Heroes and Ruins are my personal favorites, but everything else also works beautifully. And not only work, they move me deeply and resonate long after the last note has drifted into the air. What a wonderful album.