Carrying on with posting some song and music video favorites from the 20 years that I've been making Onechord.net. Here's the link to the monster playlist, because I don't have the time to write a post about everything.
This part has some of my more recent songwriting favorites. After all, One Chord to Another is about new music and there's nothing I love more than finding new artists. One such find is D.H. Scott from Albuquerque, New Mexico. His debut album My Body Longed For the Summer is an amazing record that I keep on returning to all the time. There's new one in the works right about now, but meanwhile this needs much more recognition.
Kassi Valazza's Dear Dead Days instantly won my heart over a few years ago and has stayed on the rotation ever since. Such a great record and all the new stuff I've seen on youtube has been at least equally wonderful. Hopefully there's more songs and records on the way.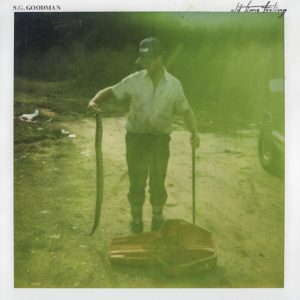 S.G. Goodman made one of my favorite albums of 2020 and I don't think I have ever shared this exceptional live at Fame with Spooner Oldham video. So let's do that now. And in case you missed Old Time Feeling last year, give it a spin now. Such a special record.
S.G. Goodman Website
S.G. Goodman at Facebook
And well why not wrap this one with something brand new. Melissa Carper's Daddy's Country Gold is one of my favorite albums of 2021 and this Western AF video is perfection. That channel is the best place on this internet thingy.