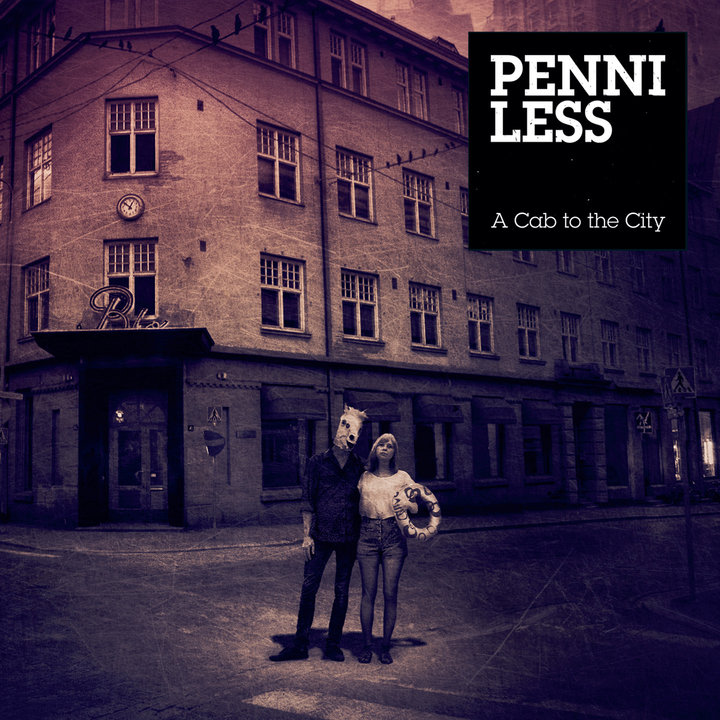 Penniless: A Cab to the City (A West Side Fabrication, 2010)
It would be a good time to finally make that pilgrimage to Nakkila. That is the place where Penniless comes from and therefore it must be worth visiting. A Cab to the City is the new Penniless album and once again it's utterly brilliant. I would say it's one of their finest album to date and that's a lot said, because the whole back catalogue is pretty amazing. The overall tone is a little darker this time around, but thanks to the gorgeous melodies and the beautiful singing it doesn't get too heavy or depressive. In fact, it's one of the most enjoyable albums of the whole year.
Youngest of the brothers Ossi Alisaari has taken over most of the songwriting duties and that suits me fine, because even though I have always enjoyed Pekka Alisaari's blissfully twisted rockers,  I think Ossi has a great pop sensibility and his songs tend to be closest to the kind of music that I usually love. A Cab to the City is filled with fantastic rock songs. All those hyped indie rock acts with big-ass deals couldn't come up with equally perfect song trio like The Missing, Hail Of Bullets and Brothers even if their haircuts depended on it. Things just doesn't get much better here in Finland or anywhere else for that matter. Ok, maybe a few of the songs are a tad over-long, but even these that hit scary lengths, work suprisingly well. In Overall, A Cab to the City is freakin'  awesome and extremely close to a full amount of hearts.
Penniless Website
Penniless at myspace

[youtube=http://www.youtube.com/watch?v=7wIBlGviglI&w=480]