This thing got a little out of hand, but here's finally the top 10. You might find it weird that there's no Leonard Cohen or Sturgill Simpson for example. I'm sure I would love them, but I haven't bough them yet. So that's why. These are also always completely subjective and there's nothing objective about them. Just the albums that I fell in love with during the year. Oh yeah and I left out Pony Bradshaw, because it looks like they've made that album unavailable at the moment. It's nowhere to be found at the moment. I'm assuming there will be a more official release coming up in 2017. I hope so, because it's a really good album and Josephine would be a contender for the song of the year title, if it was out and available. Here are the other chapters of this ridiculously long albums of the year 2016 list.
Part One 50-41
Part Two 40-31
Part Three 30-21
Part Four 20-11
Part Five 10-1
And now my top ten picks for the year 2016.
10. Aaron Lee Tasjan – Silver Tears
Aaron Lee Tasjan created an album that shines brighter than his suit. The first outtake Little Movies took my breath away and is a song of the year contender. The rest of the album Silver Tears didn't fall far behind. Very impressive.
9. Austin Lucas – Between The Moon & The Midwest
A long time favourite Austin Lucas released a new album Between The Moon and the Midwest early in the year and it stayed on the playlist and in my heart throughout the whole year and I have no plans of letting it go. The new album has some very traditional country stuff, but also a bit of psychedelic pop vibes. It took him a while to get it out in the world, but it was completely worth the wait.
8. John K. Samson – Winter Wheat
I'm a huge fan of Canadian songwriter John K. Samson and his band The Weakerthans. Winter Wheat is his new solo album although it also features other Weakerthans members. I haven't spent too much time with it yet, but it's already pretty safe to say that John K. Samson has once again written a marvellous album.
7. Teenage Fanclub – Here
Scottish Teenage Fanclub is one of my all-time favourite bands and they are still Here and in great form. The Darkest Part Of The Night is the biggest highlight and a contender for the song of the year title. Thin Air and Connected to Life and few others are also future TFC classic and it's a strong album as a whole.
6. Nap Eyes – Thought Rock Fish Scale
Canadian Nap Eyes is a pretty weird band. At first listen, their music just seems lazy and effortless, but somehow they lure you in and a while later what seemed lazy and effortless has turned into charming, unique and thoughtful. A brilliant record.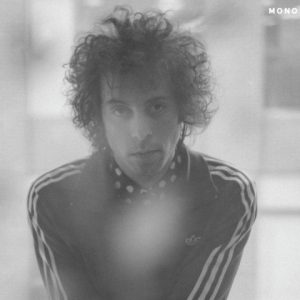 5. Daniel Romano – Mosey
The new Daniel Romano album turned out to be a little bit different than what I expected beforehand. A little bit of Lee Hazlewood, ye-ye, avant-garde pop, psychedelic elements, soul and what not. It took a few spins or maybe even more than just a few spins, but eventually I fell in love with it and actually it might be my favourite Daniel Romano album at the moment.
4. Hiss Golden Messenger – Heart Like a Levee
Hiss Golden Messenger is only getting better all the time. M.C. Taylor and co put together a masterpiece called Heart Like a Levee. Great songwriting and wonderful arrangements. Album closer Highland Grace is a work of ark. The ending of that song and this record might well be my favourite moment on any record this year.
3. Richmond Fontaine – You Can't Go Back, If There's Nothing To Go Back To
Moving on to the top 3. These next three were by far the dearest albums of the year to me and anyone of them could have been the album of the year, but this is how it went today. Richmond Fontaine is going out with style and released one hell of a farewell album. Future will tell will this reach the same classic status as Post To Wire, Winnemucca and The Fitzgerald, but I think it's pretty much on the same level. Which is a lot said, because we are talking about one of the greatest bands of the past 20 years. We are gonna miss you Richmond Fontaine.
2. Courtney Marie Andrews – Honest Life
I'm jumping the gun a bit, because the Euro release of the new Courtney Marie Andrews album Honest Life happens in January 2017 on Loose Music. However, I got it when it came out in the states on Mama Bird Recording Co last fall and I completely fell in love with it. There's no way I could leave out such a masterpiece. Besides, this blog jumped the shark years ago, so I'm sure it's perfectly ok to jump the gun as well. Anyway, Courtney Marie Andrews is a brilliant songwriter and Honest Life is an amazing collection of beautiful, honest and thoughtful folk songs.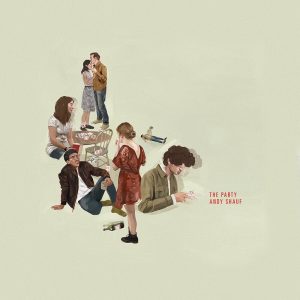 1. Andy Shauf – The Party
The album of the year 2016 is The Party by Canadian songwriter Andy Shauf. This was sitting on the album of the month slot in the old blog layout for half of the year, so I guess it's no wonder that it's also the album of the year. The Party is an absolute beauty of an album and I love it to bits. A wonderfully orchestrated and arranged collection of songs that makes me forget time and place and instead I end up dragged into the life of these people, their stories and narratives. Andy Shauf created a colourful pop masterpiece that will stand the test of time.