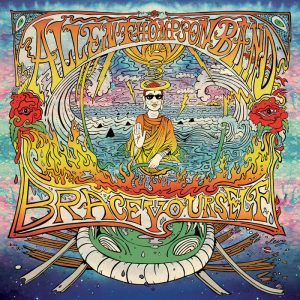 I'm so far behind with all the great 2017 releases that I don't even know where to start again, but here's a couple of beautiful things from both sides of the pond that have given me shelter from the everyday stress during the last few months.
I've been somewhat familiar with East Nashville's Allen Thompson for a few years, but I didn't do the proper due diligence until last summer when I bought the new album Brace Yourself. Allen Thompson Band passed the process with flying colours and it turned out my heart and their songs were a rather perfect match. Actually with that gorgeous voice, even a not-that-good song would seem like a treasure.. and no, there's nothing wrong with the song material either. This is River City Blues from the new album.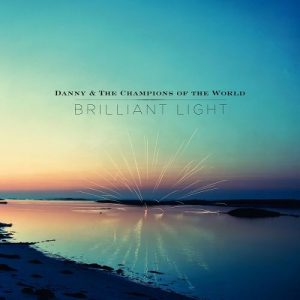 While Allen Thompson is a fairly new acquaintance, I've been a fan of UK-based Danny George Wilson since Grand Drive's See The Morning In, which came out 15 years ago. He's had a hell of a career and isn't showing any signs of slowing down. In fact, the new Danny & The Champions of the World album Brilliant Light could well turn out to be the brightest highlight of his career. Sure it takes quite a long while to properly introduce one's heart to 18 songs and 80 minutes of wonderful soulful folk rock, but it's well worth the effort. This one below Gotta Get Things Right In My Life is the song I love the most on the new album and it almost became like a theme song for my summer. I was extremely tired all the time and it started to reflect on everything and everyone around me. There was a clear danger that I was turning into someone that I would resent and therefore someone else singing simple words like "gotta get things right in my life" in such a beautiful manner was exactly what I needed at the time. Brilliant Light by Danny & The Champions of the World is now out on Loose Music.