Part Two
Part Three
Part Four
Part Five
Part Six
Part Seven
Finally the albums of the year list. This thing got out of hand and contains 100 albums, if I counted correctly. Doing the weekly playlist every week and therefore trying to listen all interesting albums every weekend really skyrocketed my already excessive music listening habits. I created my first draft for this list by going through the year of posts and I ended up with about 180 albums. So even narrowing it down to 100 was really hard, because it felt like I really liked all those records. This year this list will be partly ranked and partly unranked. There will be some kind of top 25 in the end that will be in a vague order. It's sort of a compromise, because ranking is silly but I'm also fully aware that everyone doesn't have time or need to spend every spare minute listening to new music like I do and they might be more interested in what were the ones that I loved the most. However, the first 75 will be in a completely random order. I just took them from the media folder in the order I saw them. There's some on this part one that could have easily made the top 20 on another day. That's how random it is. I have a three day weekend and I try to get this done during it. So if everything goes smoothly, it will be ready on Monday at the latest. Possibly even sooner, if I manage to work fast. I won't write a whole lot, because I just want get this done and then either quit, take a break or move on to 2020 music. Anyway, time to get started.
Little Mazarn – Io (Self Sabotage Records, 2019)
Starting this long list in Austin, TX with my most recent addiction Little Mazarn. I just found this in November when working on the weekly playlist. I was very late on this one, because the album came out in May on Self Sabotagae. Anyway, I've really loved this one during the recent weeks. Banjo, singing saw and beautiful singing. Oh my.
Little Mazarn at Facebook
Little Mazarn Website
The Fire Harvest – Open Water (Snowstar Records, 2019)
Year in review travels on to Utrecht, Netherlands. The Fire Harvest released this amazing and haunting album that occasioally reminds me of Songs:Ohia. Canadian Michael Feuerstack recorded and mixed.
Fire Harvest at Facebook
The Fire Harvest Website
Mount Eerie with Julie Doiron – Lost Wisdom Pt 2 (P.W. Elverum & Sun, 2019)
One that doesn't need an introduction. I first put on this album and it's opening song Belief while walking in the city and just had to stop, listen and then somehow pull myself together.
P.W. Elverum & Sun Website
Mount Eerie at Facebook
Kelly Hunt – Even the Sparrow (Rare Bird Records, 2019)
Next to Kansas City for a wonderful folk record from songwriter and banjo-player Kelly Hunt. Full of great songs like Fingernail Moon and Across the Great Divide.
Kelly Hunt at Facebook
Kelly Hunt Website
Hiss Golden Messenger – Terms of Surrender (Merge Records, 2019)
Another big name with a great new record. Not one of his very best, but can't blame a man for having such a brilliant back catalogue. Wonderful once again.
Hiss Golden Messenger at Facebook
Hiss Golden Messenger Website
Jason James – Seems Like Tears Ago (Melodyville Records, 2019)
I've been vaguely familiar with Jason James for a few years, but I didn't know he was this special before hearing Seems Like Tears Ago. Wonderful classic country album.
Jason James Website
Jason James at Facebook
Jerry Leger – Time Out For Tomorrow (Latent Recordings, 2019)
Back to Canada and more precisely Toronto for Jerry Leger's new album Time Out For Tomorrow. Great songwriting from first word to last note.
Jerry Leger at Facebook
Jerry Leger Website
Our Native Daughters – Songs of Our Native Daughters (Smithsonian Folkways Records, 2019)
Rhiannon Giddens, Amythyst Kiah, Leyla McCalla and Allison Russell collaborated as Our Native Daughters and created one of the most powerful and important records of the year. Leyla McCalla also made an excellent solo album The Capitalist Blues.
Big Thief – UFOF / Two Hands (4AD, 2019)
The two Big Thief albums have to settle for this one place, because a) it leaves room for one more b) I can't decide which one I love more. Both are fabulous.
Big Thief at Facebook
Big Thief Website
Friendship – Dreamin' (Orindal Records, 2019)
Next off to Philadelphia and into the arms of the new Friendship album Dreamin'. Our relationship is still in the early stages, but I'm fully ready to marry the song Dusky. The rest is also amazing.
Kyle Cox – Perhaps One Day (independent, 2019)
A gentle old-fashioned get-together in Nashville, Tennessee with the loveliest of records. Perhaps One Day is a sweet ode to jazz vocal groups of the 30s and 40s. This one drifts the troubles away.
Kyle Cox at Facebook
Kyle Cox Website
Garrett T. Capps – All Right, All Night (Shotgun House Records, 2019)
Carrying the year-end round up thing to San Antonio for this might good country and rock and roll album from Garrett T. Capps.
Garrett T. Capps Website
Garrett T Capps at Facebook
Freschard – On Fire (Wiaiwya, 2019)
And then to Berlin, Germany for the record from the always awesome Freschard. Wasting Time and Happy By Your Side are pure bliss.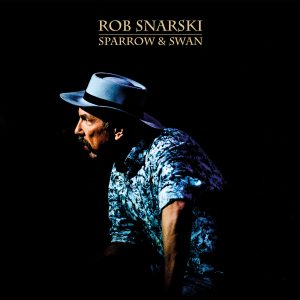 Rob Snarski – Sparrow & Swan (2019)
First visit to Australia for the second solo album from Rob Snarski (The Blackeyed Susans). Probably one of my all-time favorite vocalists and a great songwriter too.
Rob Snarski Website
Rob Snarski at Facebook
red steppes – Arcs (Native Cat Recordings, 2019)
The first chapter of this year in review closes in Oakland, CA with a spectacular song Madera from the new red steppes album Arcs. An amazing record from songwriter Nika Aila States.