Part Seven
Part Six
Part Five
Part Four
Part Three
Part Two
Part One
Austin Lucas – Alive in the Hot Zone (Cornelius Chapel Records / Sabotage Records)
And here we go again. Kicking things off with one of my favorite songwriters Austin Lucas and his new wonderful album Alive in the Hot Zone.
Lilly Hiatt – Walking Proof (New West Records)
There's actually a long run of long time favorites on this chapter of the year-end story. Next we have great new album Walking Proof from Lilly Hiatt.
Andrew Bryant – Sentimental Noises
Andrew Bryant is also a regular visitor on my lists and he released a fabulous southern burner called Sentimental Noises.
American Aquarium – Lamentations (New West Records)
And well same can be said about American Aquarium and its songwriter BJ Barham. Another really powerful collection of songs from the band.
Arlo McKinley – Die Midwestern (Oh Boy Records)
Arlo McKinley hasn't been on my eoty lists since 2014 for the sole reason that he didn't release anything until now in 2020 when he was signed to John Prine's Oh Boy Records. The album was totally worth the wait and contains magnificent songwriting.
Zephaniah OHora – Listening to the Music (Last Roundup Records)
Then some country gold from Brooklyn, NY. Zephaniah OHora wrote the songs, Neal Casal produced, I listened and loved.
Damien Jurado – What's New, Tomboy? (Loose Music / Mama Bird Recording Co)
More and more long time favorites. Damien Jurado seems to release a great album every year and how sweet is that.
Andy Shauf – Neon Skyline (ANTI-)
How about writing whole album about one bar night. An idea bound to fail. Well unless you are Andy Shauf, because of course he can make it work perfectly. Superb stuff once again.
Hello Emerson – How To Cook Everything (Anyway Records / K & F Records)
Hello Emerson is a big new favorite and I really love this album. May 2018 and Seat 14B are just perfect story songs and the highlights for me.
Felix Hatfield – False God
One of mymore recent favorites has been this excellent and unique folk album from Portland-based Felix Hatfield.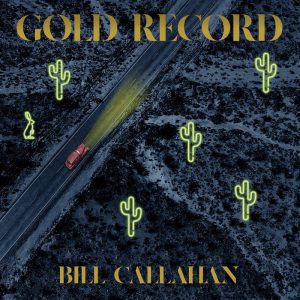 Bill Callahan – Gold Record (Drag City)
Here's one that doesn't need an introduction. Everybody loves Bill Callahan.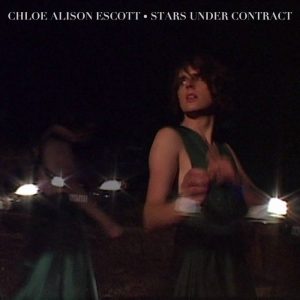 Chloe Alison Escott – Stars Under Contract (Chapter Music)
I'm not the expert on the Tasmanian music scene nor do I usually listen to solo piano albums, but I really like this new album from Chloe Alison Escott.
Kacey Johansing – No Better Time (Night Bloom Records)
Kacey Johansing released something rather magical late in the year. What a beautiful album.
Brigid Mae Power – Head Above Water (Fire Records)
More magical wondrous folk beauty. This time from Galway, Ireland by singer-songwriter Brigid Mae Power.
Jennifer Castle – Monarch Season (Idee Fixe Records / Paradise of Bachelors)
Canadian Jennifer Castle has become one of my favorites during the past five years or so and her new album is again something that I hold very dear. The beautiful ending song of her new album wraps the sixth part of this roundup. Last ten tomorrow and then I'll add links for easier browsing, make insta photos plus a spotify playlist.